BARNSLEY'S three Wilko stores will close for good in a matter of weeks after a deal to save the branches fell through - but plans to replace one unit with a Poundland are picking up pace.
The three stores are situated in the Alhambra Centre, Wombwell and Cortonwood - and last month the Chronicle were told that there were no plans to close any of them.
However after a rescue purchase of administration for Wilko fell through earlier this week, dozens of jobs are now expected to be lost.
It is understood no bidders are interested in running shops under the Wilko name, although some parties are interested in rebranding their stores.
It was revealed earlier this week that the Pepco Group, which owns Poundland, was set to take over 71 stores across the country - including on Wombwell High Street.
Coun James Higginbottom, who represents the ward, told the Chronicle: "It has been deeply concerning to see the collapse of Wilko's in recent weeks.
"My thoughts are with the long-serving and loyal staff at the Wombwell branch, and right across the country, who are extremely worried about the prospect of redundancy.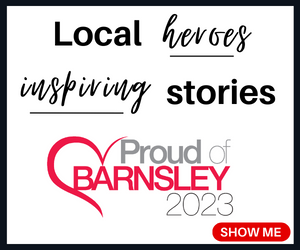 "It is welcome news that Wombwell has been included on the list of 71 stores acquired by Poundland and we await further details of what that will mean in practice.
"Wilko's is a big part of Wombwell High Street and we all want to see the unit continue to operate in some form.
"As a council, we have recently delivered considerable investment into regenerating Wombwell High Street and improving the public realm through new street furniture, highway resurfacing, shop front grants, CCTV and much more besides.
"We will continue to work hard to ensure that the High Street is a welcoming space for shoppers and residents to enjoy."
Billionaire owner of HMV, Doug Putman, hoped to keep up to 300 nationwide Wilko shops open, but his bid failed as rising costs complicated the deal.
In a statement, Mr Putman said: "It is with great disappointment that we can no longer continue in the purchase process for Wilko having worked with administrators and suppliers over several weeks to seek a viable way to rescue it as a going concern.
"A stable foundation could not be secured to ensure long-term success for the business and its people in the way that we would have wanted."
Administrators are expected to announce the details of further redundancies and store closures soon.
PricewaterhouseCoopers (PwC) - who run the Wilko stores - have now announced more than 300 stores, including those in Barnsley, are set to close by October.
A spokesperson for the GMB Union said: "We are incredibly sorry to have to share the devastating news that PwC have confirmed the previous offer being explored for the sale of hundreds of stores as a going concern has fallen through.
"There is now no prospect of saving the remaining store estate in its entirety and all Wilko stores will close by early October with delivery centres to close on Friday.
"Although separate bids may be made for leases of groups of sites, these deals will not secure jobs, although the option to take up new employment with the bidders for these sites is something we are now pushing for.
"This is not the news our members or the GMB had been hoping for or working towards."
Barnsley Central MP Dan Jarvis told the Chronicle staff have been 'woefully let down'.
"This is absolutely devastating news for the thousands of Wilko staff up and down the country, including those at our own Alhambra store, and is another household name lost from our high street," he added.
"It's encouraging to see that Wilko staff will have 'guaranteed interviews' at Dunelm, The Works and Hobbycraft but they've been woefully let down by shareholders and deserve a fair settlement.
"If you have been affected by the closure of Wilko in Barnsley and need support, don't hesitate to get in touch."