BARNSLEY'S always been known for its famous pets - from Ben the lion who guarded a Cudworth scrapyard to Billy Casper's Kes - but Darfield's Socks may just be the new cat's pyjamas.
The two-year-old has become a local legend in recent months after making the Tesco store on Nanny Marr Road his second home - and he's even got hundreds of fans following his every move on Facebook.
He's only got three legs - but that doesn't stop locals flocking to watch his every move.
His owner, 31-year-old Jessica Moore, told the Chronicle he's loving his new-found fame.
"I don't know how it's all come about," she said.
"He goes every day to Tesco and he just sits there kind of begging for food.
"I think some people feel sorry for him but he does get fed.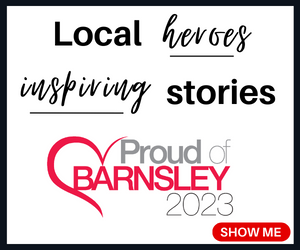 "He's made it more in life than I've managed to."
Socks' 'fans' have even been drawing pictures of him - but he's not the only cat in the family.
"We've got another cat called Fudge but he's not as well known as Socks," she added.
"I think there's talk of him becoming the Darfield mascot.
"He gets a lot of people out of the house just to go and see him so he brightens people's day up.
"I think it's all quite nice."