A DAMNING probe into a midwifery crisis - which has seen scores of Barnsley Hospital workers leave the profession - has warned services will be 'severely undermined' for local women unless substantial investment is delivered.
High student-to-staff ratios, low pay, poor working conditions and unacceptable workloads have resulted in an exodus of staff leaving, according to the Royal College of Midwives' report.
In 2022/23, there were fewer new recruits than previous years, and if this trend continues, there won't be enough experienced educators to adequately train student midwives, according to the RCM.
NHS figures show a year-on-year decrease in the amount of full-time midwives working at Barnsley Hospital, with the equivalent of just over 110 staff members in position, compared to 118 just two years ago.
Full-time equivalent measures the proportion of full-time hours an employee is contracted to work, meaning the figures are likely to be lower than the actual headcount of staff - some of whom may work part-time.
An RCM spokesperson said: "Midwives have seen over a decade of pay stagnation, and feel undervalued and burnt out.
"Now is the time for the government to act: offer midwives a decent pay deal and start tackling the serious problems facing our maternity services."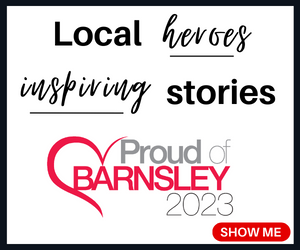 A record 2,260 midwives voluntarily resigned across England in 2021/22, including five at Barnsley Hospital, but educators in colleges and universities have also left.
Gill Walton, chief executive of the RCM, added: "We all support the goal of growing the midwifery workforce, but if there is no-one to educate this next generation of midwives the plan won't work.
"Along with a lack of development opportunities to become educators, pay in higher education is clearly an issue.
"We need to address the huge disparity between pay for senior midwives in the NHS and those in higher education.
"There is also a growing tide of students leaving midwifery courses before they graduate.
"In 2021/22, around 15 per cent failed to complete their degree despite an actual increase in student numbers.
"The reasons for this attrition are manifold, from personal finances to access to timely support and supervision, but all lead to the fact that despite most midwifery degree courses being oversubscribed, many students are finding it hard to stay the course.
"Given the government has said that they want to recruit more midwives as part of its long term NHS workforce plan, there needs to be action to help students complete their studies."
A spokesperson for Barnsley Hospital told the Chronicle that despite the record number of resignations, they have also seen an increase in the number of staff coming in.
"We have seen an increase in the number of staff resigning in 2021/22," they said.
"A number of these reflect an increasing number of staff who are using flexible retirement options by 'retiring and returning' to work, often as a way of transitioning to full retirement.
"We have also seen increases in the number of staff employed in total by the hospital over the same time period."