SAM COSGROVE is hoping for a second successive promotion out of League One and believes experiencing it as a permanent Barnsley player will be even sweeter than as a Plymouth Argyle loanee last season.
The 26-year-old striker signed for the Reds on deadline day this month, on a two-year deal with a club option for a third after his contract with previous club Birmingham City was cancelled.
He had been loaned out regularly including to Plymouth who won the third tier title last season.
Cosgrove told the Chronicle: "Getting promoted last year, that is probably the biggest thing I want to bring to this squad because the goal here is to get promoted.
"With the interest (in him from Barnsley), I have been following the team all season.
"I managed to watch a couple of games in midweek when I wasn't playing.
"You can see the quality in the squad, not least at the top end of the pitch.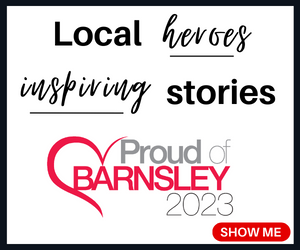 "I see some similarities between this squad and the one I was involved in last season.
"There is that hunger and will from the lads.
"Last season was probably the most successful and enjoyable year of my career.
"That will be multiplied even more if I can get promoted with this club and these boys.
"I want to make Oakwell my home now after a turbulent couple of years with not getting settled anywhere."
Whereas Plymouth won the title, Barnsley finished fourth then suffered an agonising late loss in the play-off final.
Cosgrove said: "There is a little bit of frustration in the group after being so close last year and probably deserving to go up.
"They know what it's about being up at that end of the table and winning most weeks. Hopefully that experience and the frustration will give us a little bit extra to get over the line this time."
What else does Cosgrove think he will bring to the squad?
"Being the best part of six foot five, I am an old school classic number nine. I like to be physical, hopefully give us a presence at the top of the pitch.
"But the big thing for a striker is to bring goals. I got a few last season (12 in all competitions) and hopefully this time I can at least match that or get even more."
Cosgrove's move was confirmed after midnight on deadline day, having travelled to Oakwell hours earlier following a summer of speculation.
"After I got to Barnsley about 6pm, I was pretty confident. The days leading up to it were stressful but, once I was told the deal was in place, I couldn't get up the M1 quick enough.
"There was interest from both parties all window but there were a lot of different factors involved. It was late but thankfully it did get over the line.
"It's been hectic but I have settled in really nicely. There is a really good family feel about the club and everyone has been extremely welcoming from the manager to the kitchen staff.
"It's been a very positive couple of weeks."
Cosgrove made his debut three days after signing in the 2-0 EFL Trophy win over Grimsby.
"It was kind of a baptism of fire. I only joined a few days before and was lacking a bit of match fitness with the pre-season I had. But I got my first glimpse of Oakwell even with a reduced crowd.
"It is definitely a theatre to play football in and I am sure it will be bouncing on Saturday."
Cosgrove now joins a strikers' group which contains League One top-scorer Devante Cole, fellow summer signings Max Watters and John McAtee as well highly-rated youngsters Aiden Marsh and Fabio Jalo.
"From a personal point of view, the boys not playing will be frustrated.
"But I know from experience that having competition is better than having no competition.
"The boys who aren't playing will push to get in the team every day in training and the boys who have the shirt will do everything they can to keep hold of it. We're all team-mates striving towards that collective goal of promotion. We'll be happy whoever is scoring, but hopefully it's me."
Cosgrove is enjoying working under head coach Neill Collins.
He said: "He's fantastic. He is a great guy and was extremely kind to me when I came in.
"I have only been here for two weeks but you can tell the detail he goes into in our defensive shape, the football he wants to play going forward and how he will help me score goals and make me an effective part of this team. I am sure there is more to come from himself – he's fairly new to the team. I imagine both him and us will only get stronger as the season goes on."