BARNSLEY RUFC say a mix-up cost them a home walkover defeat on Saturday despite actually winning the match 31-14.
There was some doubt earlier in the week over whether the Shaw Laners – who pulled out of ten games last season due to a lack of players while being relegated from Yorkshire League Two – would be able to field a forward line against Thirsk in their first home game of this season.
But they eventually confirmed on Thursday that they could play, only to find out on the morning of the game that the win had been already awarded to the visitors.
They played the match as a friendly and won 31-14 but have officially lost both games in Yorkshire League Three this season.
Barnsley are due to host Rotherham Phoenix on Saturday.
Coach Jonathan Rickerby said: "We were struggling for a front row then the league cancelled the referee and we didn't understand why.
"We then got a front row together and confirmed by what we thought was the deadline of 9pm.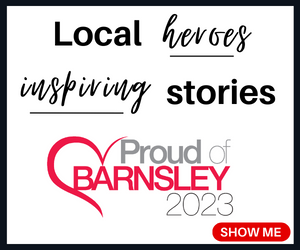 "We have since been told the deadline has changed to 8pm and we didn't know, so the match was declared a walkover which we didn't even know about until the day of the game.
"Something has been lost in translation.
"We had 21 players available including a full front row.
"In the rules, you get deducted five points if you don't at least play a friendly so we did and won.
"We're quite disappointed and we're making our feelings known to the league.
"Unfortunately admin has got in the way of a game of rugby."
Barnsley won thanks to tries by Mark Fisher, twice, Eliot Copley, Alex Edge and Ryan Taylor. Chris Peel kicked three conversions.
Rickerby said: "We played a really expansive game. We have scored five tries in both matches so far. It's definitely encouraging.
"If we continue to score tries in the way that we have, we should be up there at the end of the season.
"We have been on a rough journey since Covid and we're rebuilding the club.
"We had one lad making his debut who had never played before pre-season, and two players from our Colts team in the side.
"We have a lot more people back on the books.
"We want to play a full 22 games this season and I am very confident we will.
"We have the referee confirmed for this week and are fully expecting the game to go ahead."
Meanwhile, Wath won 40-24 at home to North Ribblesdale in Yorkshire Division Three.
Wath visit Roundhegians on Saturday.
Barnsley Ladies begin their Championship North season at West Park Leeds on Saturday.