NEILL Collins is hoping to get more out of Callum Styles in the coming months and says the Hungary international has admitted that he needs to perform better for Barnsley.
Styles played 90 minutes in central midfield in the 2-1 win at Serbia on Thursday night in a qualifier for next summer's Euros, which put Hungary top of their group.
He then started the 1-1 draw at home to Czech Republic on Sunday in a friendly so now has 12 caps.
Styles started Barnsley's first four League One games of the season in an attacking midfield role then was dropped to the bench for the 2-0 win at Wigan and not in the squad at all for the same result at Cheltenham a week later.
Collins said he had been left out following the end of the transfer window in which he had been linked with a move away but no club met the release clause in his contract which is thought to be at least £2million.
Styles is contracted at Oakwell until 2025 and is set to remain there until at least January, having spent last season on loan at Championship Millwall.
There is plenty of competition for his place in the Reds midfield with Adam Phillips and Herbie Kane starting the last two games together in the more attacking midfield roles, while Josh Benson is now back from injury.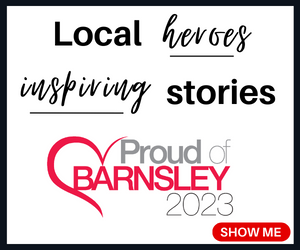 Collins told the Chronicle: "We have someone who has just played in the Hungary midfield, getting good results against good teams.
"He has undoubted ability.
"What I need to do is get the best out of him and give him an opportunity to show it.
"We're looking forward, over the next three or four months, to trying to help improve him and hopefully he can help us."
Will Styles benefit from not having the distraction of the window?
"I hope so. If you look at the Peterborough and Oxford games, there was some distraction for two or three.
"They are human beings at the end of the day and there's a lot going on.
"We try to push that away but it's not as easy as that. I think Callum will be very focused on Barnsley and trying to play well."
Collins added: "He can play in midfield and wing-back. Callum has played pretty much every game since I have been in charge. Like every player, it's down to him – when he performs well, he will be in the team.
"He's a very fit lad who trains well. He's been enjoyable to work with in that respect.
"Callum said to me that he needs to push himself and play better."
Meanwhile, Fabio Jalo has been with Portugal under 19s at a tournament in Slovenia. The 17-year-old striker has not featured yet in a league matchday squad under Collins.