BARNSLEY will not underestimate lowly visitors Burton Albion when they play them from 3pm.
The Brewers have collected two points and scored two goals in their first six games of the season, leaving them third-bottom in the table.
After losing their first three games, they drew 0-0 at Wycombe then 1-1 at home to Bolton Wanderers before losing their last game 1-0 at home to Exeter City.
Like Barnsley, they did not play this week after scheduled hosts Port Vale pulled out due to international call-ups.
It is the second league match in a row in which Barnsley will face a side in the relegation zone after winning 2-0 at Cheltenham Town a fortnight ago.
The Reds have won their last three games in all competitions, each by a 2-0 scoreline.
Collins told the Chronicle: "Every game in the football league is difficult.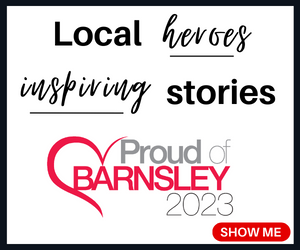 "There is the odd one now and again when you get well ahead.
"No matter how successful this season is going to be, we have to grind these wins out.
"We know we will have to be at our best for the full 90 minutes and try to make it as comfortable as possible for ourselves.
"We have to consider that Burton have had some time off to prepare to come here, which can be only beneficial for them.
"We focus on ourselves but we're aware that Burton will come to win, and make it difficult for us."
He added: "It's very similar to our previous game against Cheltenham.
"A team who haven't won yet but are very aggressive at times, really entertaining and hard-working, organised, and will put us under pressure with good forward players who have physical qualities."
Burton have former Barnsley defender Jasper Moon who made the switch between the two clubs in the summer following a successful loan in the second half of last season.
Moon, now 22, joined the Reds aged 16 and played 34 first team games – mainly during the relegation campaign from the Championship in 2021/22.
Collins said: "Jasper was here for my first ten days.
"He's a consummate professional and a good lad.
"He had experienced success at Burton on loan.
"Had he stayed here, he would have got an opportunity but having the chance to move to somewhere he knew he would play was too good to turn down.
"We wish Jasper all the best and I am sure he will be looking forward to the game."
Devante Cole, Barnsley's top-scorer with six from six this season, played 16 games for Burton on loan from Wigan in 2018, scoring twice.
He netted twice against them last season in a 2-0 home victory for the Reds in December, to leave Burton five points adrift in the relegation zone but they won 12 of their next 24 games to finish 15th.
The return fixture was controversial as Barnsley, in contention for a top two place at the time, were denied a penalty for a handball on the line by Brewers captain John Brayford who the Reds felt should have been sent off.
The two clubs have met 11 times in total with the first in 2014.
Barnsley were unbeaten in the first six meetings, winning three, but have lost three of the last five and won one.
Burton's only win in six games at Oakwell was in 2018 when they triumphed 2-1 in Jose Morais first game in charge of the Reds.