MAX WATTERS welcomes the added competition to play up front for Barnsley and is hoping to build on his first goal of the season in their most recent league game.
The 24-year-old striker signed permanently for the Reds this summer after spending the second half of last season on loan from Cardiff City.
He has already started as many games this campaign as during that loan, with five, but his only goal so far came in the last league match at Cheltenham Town when he impressed off the bench in a 2-0 win.
Watters told the Chronicle: "We changed the team due to what Cheltenham can bring.
"I have to give everything off the bench and that's what I did.
"I wouldn't say it was a big relief, I knew it was coming.
"I was getting chances. It fell for me in that game and now I have to get as many as I can.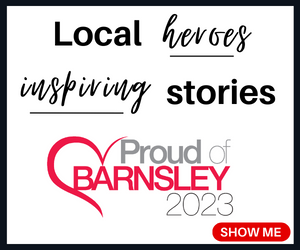 "It sealed the deal for the win, it's what the team needed, and it was good to do it in front of our fans."
He added: "To get the first goal of the season is important, it is a shame it was a few games in but, as long as I got it, that is all that matters."
Since Watters signed in the summer, the Reds have also brought in strikers John McAtee – who took his place in the 11 at Cheltenham – and tall targetman Sam Cosgrove.
Youngsters Aiden Marsh and Fabio Jalo are also pushing for gametime.
Watters said: "If you look at how we play, we all bring different attributes to the team.
"It's good to have four or five good strikers who can all start a game or make an impact off the bench.
"We all have to work hard in training because there is a lot of competition which will keep us all going."
Cosgrove is well over six foot so will add a targetman option which could help his team-mates.
"He's a massive physical presence but he can also run and do what we all can do.
"He will bring a lot to the team."
Cole has six in six this season.
Watters said: "He's done really well.
"He did really well last season but he's improved this season and he's off to a flying start."
The Reds have won their last three games, all by a 2-0 scoreline, as they attempt to follow-up last season's promotion push.
"The plan is to get as many wins as we can early.
"You have to start well in this league because, if you don't, you will be behind towards the end of the season."
"We can't win every game.
"We started with a massive win (7-0 over Port Vale) then dropped off.
"But with the players we have, we can get back on the winning streak.
"The window is over, we got the players we want, we have a good squad, everyone has settled in.
"This is when we can properly crack on and work hard to win as many games as we can."
Barnsley now host Burton Albion who are third-bottom of League One without a win.
"You can't look at how teams have started.
"Every team can beat anyone.
"We have to do what we do every week and not treat it any different."
Watters has scored five goals in 28 games for Barnsley.