When you dedicate more than 40 years to a single sport, an OBE is probably coming your way. That makes it no less of an achievement and Barnsley-born Maggie Souyave, 61, is delighted to have been named in the Queen's New Years Honours list for services to hockey.
She said: "It's such an honour to be awarded an OBE. "A lot of people have said for a while that I should get one and, now that I have just recently retired, it's good to be remembered. Across my 40 years in hockey, I've worked with so many colleagues and great friends who have helped me enjoy a fabulous career in a sport which has been my life since I was about 11. I've just been totally committed to the sport and it's always nice to be recognised."
Maggie was brought up in Darton where her passionate love of sport was quickly formed. She played all manner of sports with her elder brothers Malcolm and Kenneth while attending Kexborough Juniors and Barnsley Girls' High School. She eventually became a PE teacher while playing hockey for both England and Great Britain through the 70s, 80s and early 90s.
In total, she earned more than 100 international caps and also won the World Championships in 1975 which she cites as the major achievement of her glittering playing career. Her most memorable moment came when she had the task of introducing the Queen to the players at a match at Wembley's old hockey stadium.
After hanging up the stick, Maggie remained involved with the coaching side of the game and went to three Olympics – in Sydney 2000, Beijing 2008 and London's triumphant 2012 games. Maggie, who was born in Barnsley to parents from the Seychelles and Scotland, says she now plans on making the most of her retirement.
"I would like to visit the countries that I have travelled to to play hockey and just enjoy my retirement," added Maggie, who now lives in Ambergate, Derbyshire.
"I have been working all year round for many years. It will be nice to take a break from work."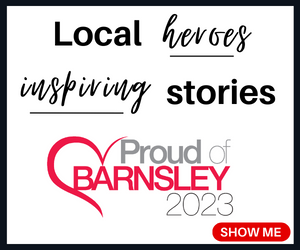 Maggie will receive her OBE at a ceremony to be held in the summer.