FUNDING of £15,000 is available to any group or project which helps combat social isolation, tackle crime, keeps young people off the streets or provides support to vulnerable members of the community.
Grants of up to £1,000 are available through the scheme, which is a partnership between the Chronicle and the South Yorkshire Police and Crime Commissioner Dr Alan Billings.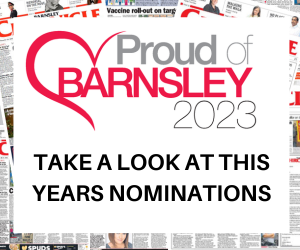 The Stronger Together scheme has been drawn up to be as simple and straightforward as possible for people who are not 'professional form fillers' to apply.
A simple form is available here, or paper copies can be picked up from the Chronicle offices on Church Street, Barnsley.
It follows the success of last year's scheme, which saw a number of local organisations benefit from grants, ranging from tools for a local allotment scheme to a Christmas party for needy families.
All those applying need to fit some or all the PCC's criteria of reducing social isolation, tackling crime and keeping young people off the streets and providing support to vulnerable members of the community.
The panel will be made up of Barnsley FC's Bobby Hassell, Coun Linda Burgess, the Royal British Legion's Goff Griffith, Dearne FM's Joe Sentance, Temp Ch Insp Chris Foster, and Chronicle deputy editor Steph Daley, and they will meet every month to discuss nominations and agree those which will be successful.
To apply, just click here or pick up a copy of the form from our reception.