If James Metcalfe is to make his name in boxing, it will be under a slightly different alias.
The British Boxing Board of Control, who govern professional boxing in Great Britain, do not allow two boxers to have the same or very similar names.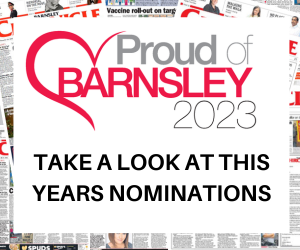 James Metcalf, the Liverpool professional and son of Shea Neary, whose fight with Micky Ward was recreated in Mark Wahlberg's film The Fighter, has been a professional since 2011 and remains active.
Even though their surnames are spelled differently, Metcalfe, from Cudworth, has had to use the professional moniker of JA Metcalfe. The 18-year-old has shrugged it off as he bids to make a successful transition into the paid ranks on a show at the Metrodome on November 23.
Light-heavyweight James said: "It has annoyed me but it's not a big problem. I did not know about it as a rule but I did know that there was a James Metcalf boxing. I could have used a nickname but I would rather be given a nickname than pick one. I feel you should earn it."
The youngster, who was a multiple national champion, is being trained by former European title holder Ryan Rhodes in Sheffield. He is bedding into the professional game ahead of a homecoming debut.
"I'm in the training camp now and it's hard," he said.
"I know that I could easily do super-middleweight but Ryan thinks it's best to get me in at light-heavyweight to start with. We are working all the time. Ryan knows what it takes to be a champion."