It was a perfect night at the Metrodome and promoter Stefy Bull is predicting many more to come.
A trio of Barnsley fighters made up a third of the sold out show on Saturday night and all racked up career boosting wins. The three novice pros, Callum Simpson, Dempsey Wale and JA Metcalfe got their third, second and first wins respectively.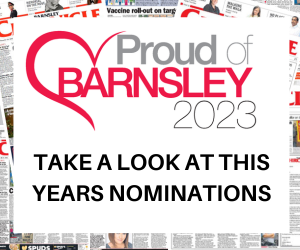 Barnsley's Simpson, 23, got his first stoppage win by wiping out Chessington's Richard Harrison with just 2.26 on the clock. Light-heavyweight Simpson looked way too big and strong for Harrison and his booming combinations soon had the away man stumbling backwards onto the ropes. Simpson followed it up with another barrage which forced referee Howard Foster to swiftly intervene.
Wale, from Brampton, remains unbeaten as an amateur and a pro after being far too composed and sharp for Blackburn's Naheem Chaudhry. The light-welterweight took command of the contest from the outset and landed to the body and head with a coolness which belied his inexperience of just three previous bouts. Wale ran out a 40-36 victor.
Super-middleweight Metcalfe, from Cudworth, made a solid start to professional boxing by winning all four rounds against Manchester's Darryl Sharp. Sharp, a former Central Area champion, could have proven to be a banana skin for 18-year-old Metcalfe but the youngster did not let him settle into any spoiling or bullish tactics and frequently caught him with straight accurate shots. The away man took to goading the teen but had no joy on that front either with Metcalfe maintaining a far superior sharpness and pace throughout the fight.
Bull, who promoted alongside Ryan Rhodes, will bring boxing back to the venue on March 20 with Simpson, Wale and Metcalfe all set to feature again.