BARNSLEY commuters could benefit from a revised high-speed rail link which is being put forward to leaders and transport bosses as an alternative to the controversial HS2 scheme.
High Speed North, designed by railway engineers, is being mooted as another viable option and includes Penistone on its principle route.
It's been brought forward by Bramley Action Group and so far the concept has been presented to local MPs Dan Jarvis and John Healey, and Barnsley Council leader Sir Steve Houghton, according to a report.
If HS2 - which received government approval on Tuesday - is built from the south, High Speed North would replace its existing 'Phase 2B' route from Birmingham to Leeds, with Phase 1 and Phase 2A remaining unchanged.
Alternatively, campaigners say if the government decided to cancel the costly HS2 - which a recent report suggested could cost more than £100bn, twice its original estimate - High Speed North could be built as a stand-alone scheme 'for a fraction of the price', with no dependency on HS2.
Phase 1 of HS2 between London and Birmingham is due to open at the end of 2026, with the second phase to Leeds and Manchester scheduled for completion by 2033, but this could be put on hold pending a further review.
According to the alternative plans, Woodhead's tunnel would reopen and provide better connections between Manchester and Sheffield.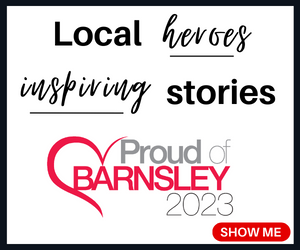 A spokesman said: "Scrapping HS2 could free up around £50bn to improve transport links up and down the country. Given the spiralling costs, with the latest evidence suggesting that cost could almost double, taxpayers are demanding more for their money.
"According to the rail experts who have designed High Speed North, this part of South Yorkshire could provide optimum east-to-west connectivity between Sheffield, Manchester and Leeds.
"Utilising a junction in the Penistone area, trains would be able to travel from Sheffield to Manchester and Leeds. Manchester to Sheffield would be served by re-opening the existing Woodhead tunnel.
"Critically, this can be delivered with or without HS2. High Speed North does not need HS2 or the Northern Powerhouse rail schemes between Manchester, Leeds and Sheffield.
"The concept has been well received, with the exception of Transport for the North (TfN), who appear to see the scheme as a threat to their own plans.
"HS2 and TfN cannot find a suitable solution to run additional high-speed services without major works being undertaken on main lines and stations between Sheffield Meadowhall Interchange and Thurnscoe.
"Current plans to run additional services on existing commuter lines will impact on existing services at several major commuter belts, such as Barnsley.
"This could damage the Sheffield City Region's economy and place it at a distinct disadvantage."
Although HS2 will only skirt the borough, Dan Jarvis, MP for Barnsley Central and Mayor of Sheffield City Region, said its delivery remained a 'fundamental part' of boosting the north's connectivity.
He added: "Improving journey times, capacity and quality of rail services is crucial to realising the ambitions of Sheffield City Region and the wider north.
"Making our rail network fit for the 21st century does not rely on one single infrastructure project.
"However, HS2 is an absolutely fundamental part of achieving the rail connectivity we need. If we are to realise our enormous potential, what we need is truly transformative investment that delivers east-to-west and north-to-south connectivity."