A TALENTED young cricketer who gained a reputation as a hard worker who 'always had a smile' has died following a battle with leukaemia.
Haris Hussain, 19, died in the early hours of Saturday morning.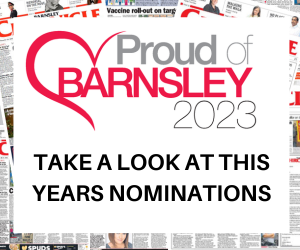 The young wicket keeper and batsman had been diagnosed with acute myeloid leukaemia in March and underwent a bone marrow transplant in July.
Haris had started his career with Barnsley before joining Wath, and in his first season won the South Yorkshire Cricket League Championship and was awarded as the league's best senior wicket keeper as a 17-year-old.
For his 19th birthday, earlier this month, Haris had started a fundraising campaign for blood cancer charity DKMS - which ultimately collected more than £12,000 from friends and family members.
"It showed the kind of person he was," said Wath captain Rob Barlow.
"He was struggling personally but still wanted to do something for other people and hopefully give someone else a chance at life.
"Even as little as two weeks ago he was in high spirits and having a laugh. He was always looking at the positives."
Last year, Haris had been on trial with Leicestershire and had been making steps through the Yorkshire set-up before he began experiencing what he thought was a virus.
Even during his treatment at Sheffield Royal Hallamshire Hospital, Haris would return to Wath to watch his side play.
Rob said: "Although his career was sadly cut short, he represented his county and not many kids can say that.
"I've been playing 25 years and there aren't many wicket keepers I've come across who had the same work ethic and ability.
"He will definitely not be forgotten."
Barnsley captain Jason Booth said it had been a 'privilege' to captain Haris, who played first team cricket shortly after his arrival at 14 years old.
"Anyone who makes their first team debut at the age he did is phenomenally talented," said Jason.
"It speaks volumes for his talent.
"He came training as a keeper who could bat. He was put up against first team bowlers, which was so different for a young lad but he worked so hard to hold his own.
"He eventually shone with the bat. I remember people commenting on his performance at his first game for the first team, and everyone agreed he would be a good player.
"He would've turned out to be a very good senior player as a minimum.
"He was a very talented and lovely lad, struck down by something he couldn't control. I enjoyed captaining him as much as anyone else.
"We're deeply saddened and send our condolences to Haris' family."
Haris was also an ice hockey linesman and played junior hockey in his home city of Sheffield, supporting the Sheffield Steelers.
Ice Hockey UK referee-in-chief, Joy Johnston, said: "Haris was a wonderful young man. Aside from having huge potential as an official, he was full of fun and laughter with a great sense of humour.
"He had an appetite to learn and develop and be the best at whatever he turned his hand to and was an all-round lovely person.
"Our thoughts and love are with his family at this time. We will always remember Haris for his strength, courage, sense of humour and love for life".