DANNY Smart first fell in love with country music as a young boy listening to Johnny Cash on repeat in his parents' car. More than a decade on, he recorded in the same studio as the legendary songsmith. He speaks to Luke Watson about travelling the world on cruise ships and standing out from the crowd…
Talking about country music being 'not all line dancing and cheesy songs' should really be unnecessary.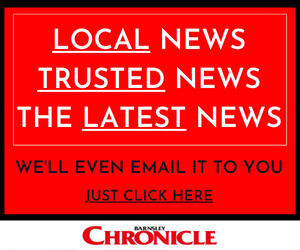 But for every new artist who's fallen in love with the Nashville sound, there are a dozen people on the other side of the mic whose idea of country begins and ends with Lil Nas X's 2019 monster 'Old Town Road'.
Danny Smart is one such member of country's new wave, inspired not by the outrageous outfits and artificial tunes, but by the genre's 'three chords and the truth' style of heartfelt storytelling.
Danny hadn't been born when radio airplay of Billy Ray Cyrus' 'Achy Breaky Heart' sounded the death knell for serious country music in the UK – and when Cyrus jumped on a remix of the catchy but silly 'Old Town Road', it was easy for listeners to laugh and say, 'yep…that's country'.
But the genre has managed a surprising amount of influence on the mainstream from its perch on the sidelines – peaking in moments like Dolly Parton's huge Glastonbury 2014 set, and a classically country song from a film starring Bradley Cooper and Lady Gaga sweeping every major awards show last year.
The 23-year-old from Hoyland said: "It's got a reputation of being all line dancing and that, but it's changed quite a lot.
"If people can tune themselves out of that stereotype, they'll find people writing some great songs.
"Especially in a market that's so saturated with all the same sampled sounds, it's great to hear people writing their own songs from their own lives."
As Danny explains, its stars were not stars at all – they were ordinary people, singing songs about their ordinary experiences.
"From being a really young kid I remember when we'd go out anywhere, there'd only ever be two CDs in the car – Johnny Cash, and Dolly Parton," he said.
"I fell in love with them, with their storytelling.
"It all started from the working classes in America. Maybe that's why people over here don't associate with it as much.
"But people like Johnny Cash came from nothing, and they'd put themselves out there with just a guitar and their words. Anyone can appreciate that.
"The first time I picked a guitar up, I realised it was quite easy to play these songs. That's why I was drawn to it.
"People like Ed Sheeran and Lewis Capaldi are bringing that sort of thing back, but after 60 or 70 years it had sort of stopped."
Danny was around five years old when he started taking guitar lessons, becoming obsessed with playing songs like Cash's 'Walk the Line'.
As a youngster, you're not overly concerned with what's cool – but as he'd grow up and start playing shows, Danny noticed the music he'd grown up with was nowhere to be found, away from those old CDs.
He points to the runaway early-2000s success of bands like the Arctic Monkeys – whose songwriting had that same character and storytelling, but used features of UK punk and Britpop.
Musicians strive for 'authenticity' – and it makes sense it was that band's sound other artists clung to in their efforts to sound relatable, given it has greater geographical and historical grounding than something like country.
But Danny knew the tenets of the genre – straightforward lyrics and a strong emotional core – could carry him through while others' lack of sincerity was exposed.
"Especially at gigs around here, I'd find that because of the huge presence of bands like Arctic Monkeys, everyone would want to do that," he said.
"I love those kinds of bands. But it seemed, as a singer-songwriter, that if you weren't singing about how terrible the place you live is or going out drinking, you'd get overlooked.
"People around here weren't doing country music, which made me want to – if only to stand out a bit."
In recent years, there has been a groundswell of likeminded artists taking that stance – with Radio Two presenter 'Whispering Bob' Harris championing homegrown acts such as The Shires and The Staves.
The former have worked with Ed Sheeran – who, along with Taylor Swift, is arguably one of the most dominating stars in the world to be clearly influenced by country.
And once Danny had learnt the ways of Cash and Parton, it was the 'Castle on the Hill' singer who'd inspire him to pen his own songs as a teen.
His latest release, 'She's Mine', is a quirky blast of 60s-infused rock n'roll about hooking up with a mystery woman that was written in that period.
Like many younger country artists, Danny isn't afraid to stretch the genre's confines – but recorded with Tim Prottey-Jones of The Wandering Hearts, and full of funny turns of phrase, seventh-chords and Hammond organ, 'She's Mine' has plenty of country hallmarks.
"It's a coming-of-age type of song," said Danny.
"It's partly autobiographical, but I think it's a common thing for people of my generation to have experienced.
"I like to write about people I meet, their stories and lives. That's the most inspiring thing, and I find it gets words flowing that I can then tie into my own experiences."
DANNY isn't short on experiences to call upon, having spent the last two years entertaining passengers on cruise ships.
After a few years of playing around South Yorkshire, the songwriter realised he could use his talents to satisfy a growing desire to see the world.
"I left uni and wanted to travel, but didn't want to put myself in loads of debt," said Danny.
"I ended up finding quite a good solution.
"You're there to entertain the guests – but when they get off, so do you, and that's the best thing about the job.
"It's hard not to be inspired when you see all these different parts of the world, different cultures and people."
Working through an agency, Danny entertained on cruises around the Americas, Caribbean and Baltic Sea, and further afield.
He admits his voice took a battering at times from the cold sea air and having to perform daily, but the experience was a rewarding one overall.
He said: "It is a hard thing to get used to.
"And it's hard to be productive with your own music – you're expected to mostly play covers, and getting studio time is practically impossible.
"But as a performer, there's no better environment for learning the craft."
If the job didn't leave much time for recording, when it did, Danny made sure it counted.
He secured a spot at the legendary Blackbird Studios in Nashville, Tennessee, in October 2018.
The studio is hailed as one of the best in the world, and not just within country music circles – with pop artists like James Bay and Taylor Swift recording in the same space as Willie Nelson and Johnny Cash.
'Take Me Home', the first of Danny's 'Blackbird Sessions', was released earlier this year – and he plans on following it up with the next instalment soon.
The song sees Danny musing about feeling lost and homesick over driving drums and gospel-tinged backing vocals.
And now he's managed to get home, Danny's had a bit of time to reflect.
He said he might slow down a little, possibly arranging a UK tour while he continues to release new music.
"When I'm not working, I'm rushing about trying to see people while they're all doing their own thing," he added.
"So, for the last two years, I'd not released anything.
"The best thing about the current situation is that it's let me have time at home, to be a little bit more productive.
"I feel like I've neglected my home country in the last couple of years. It's been nice to get back in touch."