RESIDENTS on a flood-ravaged street have been unable to return home more than three months since torrents of water spilled into their properties - because of a stand-off with insurers.
Barnsley Council bosses are working alongside the Environment Agency and Yorkshire Water in a bid to speed up work on the River Dearne, which has burst its banks in November last year and March.
Particular attention has been paid to homes on Lang Avenue, Lundwood, where dozens of homes have been affected since 2002.
Despite being months since the last flood, some residents have been unable to return due to the damage and coronavirus pandemic.
Barnsley Central MP Dan Jarvis has written to Coun Chris Lamb, cabinet member for environment, and council director Matt Gladstone to raise residents' ongoing concerns.
Dan said: "The issue of flooding on Lang Avenue is very long-running and has severely impacted the lives and homes of my constituents for many years.
"The floods that we saw last November and this March meant that a number of residents were again flooded out of their homes, with some unable to return because of the coronavirus pandemic.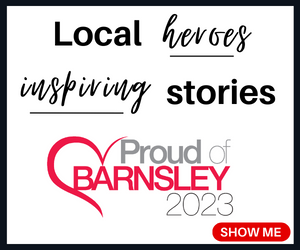 "Many more lost valuable possessions in the floods and are battling with insurance companies to get to the compensation to which they are entitled to.
"I am doing everything I can to ensure that communities in Barnsley that were battered by recent floods are not forgotten by central government and that we get the resources we need both to rebuild our flood defences and invest in flood mitigation measures to reduce the long-term flood risk in places like Lang Avenue.
"I know Barnsley Council have always taken the issue of flood management and mitigation extremely seriously and I look forward to working closely with them and other key local and regional stakeholders to tackle flooding in Lundwood."
Work to clear gullies - cited as a reason why the area has suffered with flooding - has been accelerated as a result of the lockdown period.
Coun Lamb said: "We're committed to supporting communities who have been affected by flooding.
"Since the incidents, we've been working closely with the Environment Agency to discuss the flooding from rivers, and we're working with Yorkshire Water to discuss the flooding at Lang Avenue.
"With less traffic currently on the roads, the Department for Transport recommends accelerating maintenance works. Our highways teams are prioritising the maintenance of our drains by cleaning and improving the drainage in locations that have experienced flooding."
Coun Vicky Felton, who represents the area, added: "Lang Avenue has had issues with flooding for many years and it's heartbreaking to see residents in tears and living in fear every time it rains.
"A more stable solution needs to be found because these residents are crying for help. They can't continue to live like this."