MILLIONS of pounds in funding is set to make its way to Barnsley after a landmark South Yorkshire devolution deal was struck between council leaders and the government.
The order for the deal - set to be formally approved in the coming weeks - was laid in Parliament on Monday after letters of agreement were submitted by Sheffield City Region Mayor Dan Jarvis and council leaders in Barnsley, Doncaster, Rotherham and Sheffield.
Dan, who is also the MP for Barnsley Central, said: "This is a landmark moment for our region - we are seeing powers transferred from Westminster and it means more decisions about South Yorkshire will be made in South Yorkshire.
"The journey to reach this point has been long and difficult. I firmly believe it is worthwhile, as it provides leaders the opportunity to transform our region.
"The deal comes at a crucial time as we look to overcome the coronavirus pandemic. This is the start of our devolution journey, and working together across the wider region is going to be even more important than ever before.
"Collectively, we stand ready to unlock economic renewal for the region, the north and the nation, and devolution of powers from Westminster will help enable us to do this. We have new tools in our hands today. Together, we must put them to good use."
The devolution deal will bring benefits including control of a new, flexible single pot of funding for economic growth, which incorporates an additional £30m annual allocation over the next 30 years.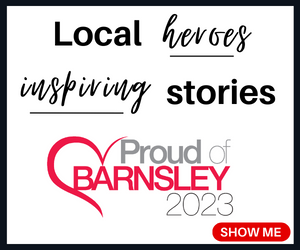 It also secures devolved transport powers and funding, full devolution of the adult education budget of around £35m a year, for colleges and training providers, increased planning capacity and powers to deliver housing and economic growth and greater control over how and where funds are directed.
Sheffield and Rotherham have wanted a full South Yorkshire devolution deal to be implemented, but Barnsley and Doncaster want the group to be amalgamated into a 'One Yorkshire' region, encompassing a much wider area.
An independent economic study has shown a One Yorkshire devolution deal could deliver economic benefits worth £30bn a year, or £5,400 per person locally.
Barnsley Council leader Sir Steve told the Chronicle: "This represents a significant, positive step forward in securing additional powers and resources for our region - something has finally been achieved devolution-wise.
"This deal is exactly the same financial deal as originally proposed, however this will now be shared between the four South Yorkshire councils instead of the nine that were originally envisaged.
"However long our involvement lasts in the South Yorkshire deal, it allows us to access our share of £30m per year.
"I must emphasise that Barnsley still ultimately wants the 'One Yorkshire' deal.
"The achievement of such a framework is a major step towards achieving a full Yorkshire-wide devolution deal."