ROYSTON residents are appealing for the council to do more to protect elderly people in the area following an increase in drug-related problems over the past year - leading them scared to leave their own homes.
A woman, who wished to remain anonymous, has seen the issue escalate over the past year around Strawberry Gardens but feels Barnsley Council's enforcement teams are ignoring their efforts to have something done to solve the problem.
She told the Chronicle: "I've been attending police meetings in Royston about this issue for well over a year now, and I've just been given the constant runaround - it's ridiculous.
"I've complained numerous times but I just don't feel that enough is being done to help support the elderly residents in the area, it's not fair on them at all.
"My ex-partner's dad has only just come out of hospital after he was treated for coronavirus, he was really ill and now he's scared to go out because of everything that's going on."
Sue McGougan Micklethwaite, the head of Royston Watch, added: "It's absolutely terrible what happens in that area, I'd say that right now it's the worst village to be in across Royston.
"Obviously as we're the members of the village's crime and safety group we do get quite a lot of reports about what's going on, whether it's videos or photos, the drug problem in the area is rife.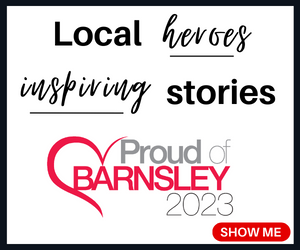 "We're constantly reporting this to people - it really is hell for the for the elderly residents who live there."
A spokesperson for South Yorkshire Police said: "We are aware of reported antisocial behaviour around Strawberry Gardens and we understand that the local community may have concerns.
"Officers regularly carry out patrols in the area, and have regular contact with partners including the local council and Royston Watch administrators to ensure we are best placed to tackle the issue.
"We will be increasing these patrols in the surrounding roads over the coming days and weeks and we are seeking joint action with our partners to resolve this issue."