Chris Holliday smashed an astonishing 316 not out off 113 balls in Hoylandswaine's victory at Denby but, after a storm of criticism on social media, wishes he had retired on 100.
The 28-year-old from Leeds, who has been with the Barnsley club for four seasons, carried his bat with 21 fours and 34 sixes in Swaine's 456 for three off 30 overs on Saturday. The visitors scored at more than 15 per over with 71 boundaries from their 180 balls then Denby were bowled out for 78 and lost by 378 runs.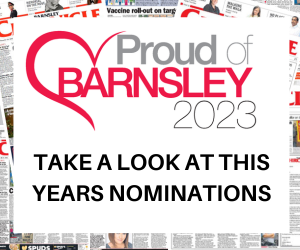 Holliday said: "It was a day when everything seemed to click and everything came off. To score 450 plus is a great effort from the lads. "Some of my sixes were very modest in size but some of them probably would have cleared county boundaries because they were big hits. To score 316 is a good stat but I didn't think much of it really until later that night."
Various cricket accounts on Twitter posted the scorecard and both Holliday and Swaine – one of the top sides in the area – were criticised for not declaring. Holliday said: "I have had a lot of grief on social media so I wish I had just walked off after a hundred. It's gone viral on social media. I wish I had retired but, even then, I probably would have been called arrogant, so I can't win. I tried to retire when I got to 100 off about ten overs. I just wanted to give some of the other players a go but the lads who were supposed to be in next just told me to keep going.
"The umpires were from Denby and they thanked me for offering to retire. I didn't think about the score too much, I was just playing cricket – seeing balls well and hitting them. Denby didn't seem to have any problem with it. I think they were just happy to play the game and they didn't say anything about the high score or if I should have retired."
Holliday shared a stand of 243 with his captain SP Singh who added 62 off 46 balls including seven fours and two sixes. Holliday – who scored 204 in sixes – also dominated a stand of 145 with Nathan Rimmington (21 not out) who then took four for nine off five overs. The season has been shortened due to the coronavirus.
Swaine have won their last four matches and are top of Group Red which is for clubs who have chosen to only field one team or who cannot use their own ground this season, in which the league has been split into groups of clubs from all three of their divisions.
The Barnsley club decided not to host matches at their Haigh Lane ground as it generally attracts a large crowd and it was not thought that it would be possible to put social distancing rules in place. Holliday, who is an ECB Level Two coach, feels sympathy for Denby but believes both sides were just happy to be playing cricket.
"I feel a bit harsh on the Denby team. They are not used to playing a team like us with former county and First Class cricketers. I think they did well to step up to the challenge and they batted well considering our bowling attack. They never backed down. It was a difficult situation for both sides. I think they had a couple of players drop out then we won the toss and batted.
"People have said we should have declared but, in a 30-over game, isn't that more disrespectful to Denby? We would have preferred to have made that score against another Premiership side. It's just good for us all to be out there playing cricket. Even though it's not like the normal league season, there are some games going on.
"My big fear as a coach was that we might lose some clubs or lose some youth players if cricket didn't re-start and other sports did. There are two or three top flight clubs in our group. In some games it is a bit of a mismatch but I remember being a young player and I wanted to play the best teams so, even if we got thrashed, I could learn something."