A SILKSTONE couple have raised nearly £3,000 for their disabled godson - who needs 24-hour care - and are set to walk the Yorkshire Three Peaks on Monday to add to the coffers.
Two-year-old Jude Hudson was born with an extremely rare neuro-degenerative disorder called Schinzel Giedion Syndrome - which affects only 50 people worldwide - and means he faces complex challenges.
Jude's parents, Steve and Emma, are attempting to raise £40,000 to help create a specially-adapted bedroom and bathroom for the youngster who is completely unresponsive.
Kelly Richardson, 36, and Adam Richardson, 38, are Jude's godparents which led the couple to their fundraising attempts.
Kelly told the Chronicle: "The family have been through hell recently as Emma was diagnosed with breast cancer and managed to beat it.
"They were so excited for their second child but then they were told that there would be some complications.
"When Jude arrived no-one knew what the problem was and then he was eventually diagnosed with the disorder.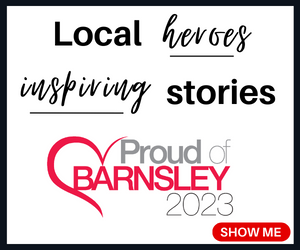 "They don't have much information on it so they don't know what Jude's life expectancy is - it's so rare and there's only 50 cases in the world - we aren't exactly sure what he can see or hear but he's totally unresponsive and needs 24-hour care."
The toddler is unable to support himself physically and cannot swallow so he's fed through a tube directly into his bowel, and with Jude's parents wanting to take care of him at home for as long as they can, every small donation helps.
Adam added: "Jude is entirely dependent on his family and carers and, as he grows from being a much-loved baby to a little boy, they need to build him a downstairs bedroom and bathroom with proper lifting equipment and facilities so they can continue to provide care at home in a safe and hygienic environment.
"We hope that we can help raise the necessary funding that our special godson and his dedicated family need to have their home adapted and so be able to carry on caring for Jude's everyday needs."
Adam and Kelly are set to take part in their sponsored trek over Pen-Y-Ghent, Whernside and Ingleborough peaks in the Yorkshire Dales on Monday and have already raised £2,600 but are hoping to raise the final £400 to reach their £3,000 target before their journey ends.
The youngster's parents are currently at around £12,000 and with the new fundraising this will boost them up to £15,000 - though they will still be searching for a further £25,000.
"It's a really expensive project but we're all doing our bit to raise as much money as we possibly can," Kelly added.
"We're all set for Monday and then we've got plans to help fundraise afterwards - there's lots of different ideas about."
Jude's mum, Emma, added: "Having a child like Jude is a huge challenge for us as a family.
"The support of our friends has been so important over the last few years.
"The adaptations to our home will make a massive difference to the quality of all our lives."
To donate to the fundraiser, follow the link on the Barnsley Chronicle website.
*https://www.justgiving.com/fundraising/richardsons3peakchallenge*00230099