Barnsley's top non-league clubs have mixed feelings over how and whether to complete the 2020/21 season after it was suspended again.
All non-elite sport has been shut down during the new national lockdown which is due to be reviewed next month but is expected by many to last until at least March.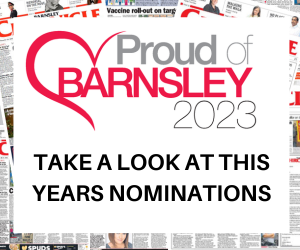 Northern Counties East League games had already been suspended until January 13, as most of their clubs were in tier four areas under the government's measures.
It is the second time this season that games have been suspended after there was no play from early November to mid-December.
The start of the season was also delayed until September with clubs so far playing between six and 13 of their 38 matches.
The season is currently due to finish on June 1, with tables potentially being decided on a points-per-game basis like last season if the fixtures are not completed.
There is also a push to complete the campaign with smaller groups and a play-off system to decide promotion and relegation.
Athersley had lost their first nine games before beating Hemsworth in their most recent match, leaving them still last in the Premier Division but just a point from safety.
Rec boss Shane Kelsey said: "If there is one thing I am disappointed with the league about, it is that they don't seem to have plans for if the season can't be finished.
"A man with a horse's head could see football could be suspended again so there needed to be plans in place agreed by every club before a ball was kicked. Now every club is going to push for the decision that suits them best depending on where they are in the table.
"I think there is an easy solution which is to play into the summer.
"We're amateur footballers and we do it because we like it, not because it pays the mortgage.
"The majority of players in this league would love to play twice a week even into June and July.
"The other option is to have smaller regionalised sections with play-offs for promotion and relegation."
Penistone manager Ian Richards said: "I think the league have acted well all the way through – they have been in a difficult positions but they have acted decisively and, on the whole, made the right decisions.
"I think the two options are to re-format the league, so we play in smaller regionalised groups with play-offs at the end for promotion and relegation, or end the season and start again in July for the 2021/22 season.
"Points-per-game is not fair and equitable and, unless we play to the end of June, the current format is not feasible due to time constraints."
Worsbrough are currently second-bottom in Division One, from which there are due to be two clubs relegated, having played the most games in the league with 13.
Manager Luke Forgione said: "I think the season is becoming a bit farcical at the moment.
"I don't want to come across as being negative and that we don't want to play as we are doing things behind the scenes to ensure we are ready to play.
"However with the whole situation as it is – more cases, worse than the original lockdown – I question whether it would be best to return, to do something for the sake of it.
"I want to return to football but I don't see how we can when the statistics are as bad as they are at the moment.
"We will need another pre-season as well because otherwise a lot of players will get injuries.
"Another concern is the league position because, if the season does go to points-per-game after a certain amount of matches, we might only have a few games to save ourselves.
"We don't know what the cut-off point is for games but we're led to believe we are not far away from it.
"There is not enough clarity, we don't know what is happening because nothing was concrete at the start of the season. It's not ideal.
"We could have only six or seven games to avoid being relegated on points-per-game, which would be ludicrous. That would be the worst possible outcome for us.
"Last season the season was null and void after 28 games of the 38."
No games were played in the County Senior League or Barnsley Sunday League this week, although they could still go ahead in tier three.
Some fixtures were scheduled but all were called off due to the wintry weather.
Now those leagues have been cancelled along with all others.