Doug O'Kane looks at Barnsley's next 5 games as well as their current situation on and off pitch
We have just witnessed one of the most unusual, memorable and action-packed years in Barnsley's history, but 2021 has the potential to be even more special – if January goes well.
2020 saw the Reds collect as many Championship wins, 18, as in the previous three years combined. They avoided relegation in extraordinary circumstances last season, then have picked up as many points at the halfway stage of this campaign as any season since 1999/2000 which ended in a Wembley play-off final.
Memories such as Patrick Schmidt and Clarke Oduor's injury-time winners which secured the great escape in July or, more recently, Dominik Frieser's goal at Hillsborough could be eclipsed if the Reds continue flirting with the play-offs to the Premier League.
Little should be read into Saturday's result.
It was always asking a lot to go to league leaders Norwich City without six of their first team squad due to Covid-19 and injuries including in-form captain Alex Mowatt. But the Reds, although second-best, came close to a point.
The tally of 21 points from the 12 games in 43 days since the last international break is very impressive. If they continue at that rate, they could genuinely challenge for promotion.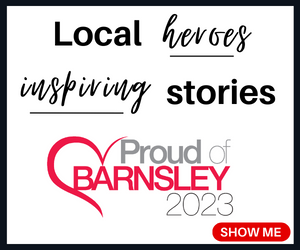 Clearly the January transfer window needs to be negotiated successfully. They wanted a striker and centre-back early and that is exactly what they have got with Carlton Morris and Liam Kitching arriving this week to add options.
The exit of Matty James is a blow as he added a lot on and off the pitch, but it is now up to the likes of Herbie Kane – a £1.25million signing who has mainly been on the bench – to step up.
James' exit is reminisicent of Sam Morsy's loan ending in January 2017 just as the Reds broke into the top ten, but they have to avoid the exodus of that window.
It is a risk to allow such a competent and experienced player to leave and, should form suffer, it will always be a 'what if?' moment.
Barnsley will also hope to avoid more absences due to Covid-19. The coronavirus has been rife in football and it seemed likely it would come to Oakwell at some point. The most important thing is the players infected are healthy and that protocols have been stepped up. But football-wise, it is better that they missed four players last week than the previous month when the Reds were playing regular and crucial games which helped them move into a comfortable league position.
On the pitch, the schedule gets much tougher as – starting at Norwich – they are due to play four games in a row against sides expected to compete for promotion this season. While they have been excellent against bottom half sides this season, they have a far worse record against top ten teams – other than the victory over Watford who they visit midway through the month. That is totally understandable given Barnsley's budget.
While the games get harder, they also become less frequent, as there is only one midweek match in January compared to four in the eight-game month of December. Ismael will have more time to work on the training pitch on areas such as defending set pieces and integrate new signings.
Even if they were to have a poor month, they would still go into February comfortably in mid-table and well on course to reach 50 points and stay up which Ismael insists is still their main aim. But it is only natural for Barnsley fans to wonder what will happen if they can cause some upsets against the likes of Swansea and Watford while having a successful window.
A mid-table season would be huge progress after last year, and the Reds should be at least aiming to beat their 2016/17 finish of 14th with 58 points which is their best since 2000. But the longer they stay within a few wins of the top six, in what seems like a relatively weak edition of the Championship, Reds fans will dream of more.
Here are the January games:
TRANMERE ROVERS, HOME, SUNDAY
An FA Cup match against a League Two club would usually be seen as an opportunity for Valerien Ismael to play some fringe players. Toby Sibbick, back at Oakwell after his Belgian loan, may be hoping for some gametime as could Romal Palmer, Herbie Kane, Luke Thomas, Isaac Christie-Davies and Clarke Oduor – who have mainly been substitutes this season – as well as Jordan Williams if fit.
But Ismael has said he will play his strongest side as he wants to keep them sharp and in a good rhythm ahead of the second half of the league season.
The Championship is obviously a major priority but, with the encouraging league position, Barnsley may have more freedom than usual to try to go on a run in the FA Cup.
Their record in the competition is poor, passing the third round just once since 2013.
The financial incentive is not the same as usual since any game against a Premier League club in future rounds would almost certainly be behind-closed-doors.
But the round-by-round prize money and hefty TV sums later in the competition would be welcome in difficult times, while this young and ambitious group will be keen to test themselves against some top flight sides.
SWANSEA CITY, HOME, JANUARY 16
Barnsley will start 2021 with league games against the top two clubs in the Championship. Having lost at leaders Norwich, they will host Swansea who moved up to second on Saturday with victory over fellow high-flyers Watford.
This will be the first time the Reds have played an opponent twice in the league this season. The game will be just four weeks after last month's 2-0 loss in Swansea so the Reds will have fresh motivation to show the Welsh club they are better than their performance in the Principality.
Swansea – who have not lost at Oakwell in six trips since 1983 – are more likely to play their usual possession-based style, although they may be tempted to try the long ball tactics that worked well on a terrible pitch at the Liberty Stadium. They have the best defence in the EFL with 13 goals conceded.
This will be a 7.45pm kick-off live on Sky Sports and a chance for Barnsley to win a fourth successive home Championship match for the first time since late 2007.
This could well be their only league match at Oakwell this month, depending on their FA Cup run.
WATFORD, AWAY, JANUARY 19
Barnsley will make their first trip to Vicarage Road in seven years, hoping to avoid a sixth straight defeat there.
They could complete their first double of the season in this Tuesday game after a 1-0 win over the Hornets on October 31 which was arguably their best performance of the season – capped by a stunning strike from captain Alex Mowatt.
Since then, Watford have sacked Vladimir Ivic and made Xisco Munoz their sixth manager in 16 months after poaching him from Georgian club Dinamo Tbilisi.
Watford are sixth in the table – three points clear of Barnsley – and have the
best home record in the division so far this season.
The Hornets are comparable to Barnsley in that their owners have bought other clubs in Europe and they churn quickly through overseas managers.
This midweek trip to Hertfordshire will be part of a tough three-game week for the Reds but, before then, they will have had a fortnight with no league games and plenty of time to train and also work on their game on the training pitch.
CARDIFF CITY, HOME, JANUARY 23
This is set to be the 50th league meeting between the Reds and the Bluebirds.
The Welsh club have won the last five, including a comprehensive 3-0 victory in November. That was Ismael's first away game and taught him a lot about the direct tactics used by many Championship sides.
His team have since overcome similar sides such as Birmingham, Wycombe and Sheffield Wednesday but none of them are as good at that style as 15th-placed Cardiff.
Having lost their last three, City are perhaps lucky to be grouped with Barnsley's other January opponents as promotion-chasers.
Ex-Red Kieffer Moore has eight goals which makes him the sixth top-scorer in the division. Cardiff travelled to South Yorkshire on Saturday but their game at Rotherham was called off. This match will be rearranged if either club is still in the FA Cup.
Barnsley are then due to host Derby, Blackburn, Stoke and Millwall in February.
NOTTINGHAM FOREST, AWAY, JANUARY 30
Forest had a miserable time at Oakwell in 2020.
They lost without scoring on their trips in July – as they missed out on the play-offs – September in the EFL Cup and then November in the league again.
They are slowly beginning to drag themselves away from the bottom three under Chris Hughton.
They are unbeaten in five and three points clear of the relegation zone.
Arguably an even more important day for the Reds will come 48 hours later when the transfer window shuts on February 1, ideally with all Barnsley's best players still at Oakwell and possibly some strength in depth added to the squad.
The Reds then embark on a series of long trips as they visit Bristol City and Brentford in February then QPR, Bournemouth, Wycombe Wanderers and Luton Town.