ON-THE-BRINK hospitality businesses in Barnsley who were given 'paltry' handouts of just £3,000 to survive being closed over the busy festive period need urgent financial support if they are to be around in the future, according to leaders in the town.
With Covid-19 restrictions wiping out Christmas trade for businesses, and the region facing tier three restrictions continuing, Sheffield City Region Mayor Dan Jarvis - who is also the MP for Barnsley Central - has urged the government to provide essential Christmas compensation.
The sector contributed almost £50m to Barnsley's economy in 2019 and provided more than 2,500 jobs - figures which are expected to dramatically fall as a result of the pandemic.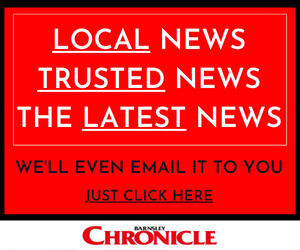 They've had to deal with two long spells of shutdown, including four months between March and July and another closure that took hold in October, and is yet to end.
Dan said: "If we don't get help to businesses soon, it will be too late for many of them.
"This isn't just about the short-term harm done today to workers and businesses, but about the long-term harm done tomorrow and beyond to our regional economy.
"If Covid-19 has taught us anything, it's how much we all value the places where we come together to spend time with family and friends and they are our favourite restaurants, pubs and entertainment venues.
"We've made every pound of support go as far as possible, targeting support at businesses forced to close and those who have remained open but have been trading under severe conditions.
"But the paltry and dwindling support on offer from the government means we risk losing some hospitality and accommodation businesses forever, leaving our high streets hallowed out if we do not offer a lifeline at this critical time to support them.
"It's why I'm calling for Christmas compensation for businesses who have remained closed due to ongoing restrictions."
The government provided local authorities with enough funds to only cover up to £3,000 of costs for businesses forced to close through the Local Restrictions Support Grant (LRSG).
However, the grant levels 'fall short' of the fixed costs facing many businesses who must still pay rent, utilities, insurance and security bills.
The LRSG also does not take account of the huge loss of income from the crucial Christmas trading period, where some hospitality businesses make 40 per cent of their annual takings.
Dan added: "Local councils have been topping up funds for businesses during December, but the government need to take action to provide further funds to businesses impacted by restrictions.
"The Chancellor said he would 'do whatever it takes' - now is not the time to stop short."