A TESTING scheme for all critical workers who are likely to come into contact with vulnerable residents has launched in Barnsley - after shock new figures revealed the borough's Covid death rates are now the worst in the UK.
Since the start of the Covid-19 pandemic there has been a total of 614 deaths within 28 days of a positive test in Barnsley, leading to a rate of 248.7 per 100,000 people - the highest rate in the UK.
Since the start of 2021, 43 residents have died, with Barnsley's deadliest day of 2021 being January 4 - a day when eight people died within 28 days of a positive Covid test.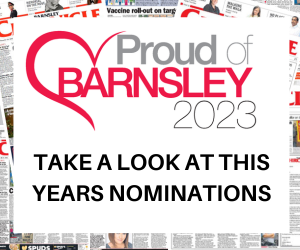 The town has received lateral flow tests as part of a pilot to allow local public health leaders to start testing those frontline staff who have to work.
The tests provide results within an hour and will be used to proactively test asymptomatic individuals twice a week, helping identify those who have the virus despite showing no symptoms.
Dan Jarvis, MP for Barnsley Central, warned the new figures are a 'stark reminder' that residents across the borough need to stay at home during these unprecedented times.
He told the Chronicle: "The figures showing Barnsley having the highest death rate per 100,000 are deeply concerning and underline the awful toll Covid is having on our local communities.
"I would like to pay tribute to the 614 Barnsley residents who have lost their lives to this awful disease and extend my deepest sympathies to their families, friends and loved ones.
"Every death represents a family in mourning and a community devastated.
"These figures are a stark reminder of the vital importance of staying at home, reducing unnecessary social contact and taking every measure to contain this disease.
"Lives depend upon it."
Roughly one in three people have the virus without showing symptoms and so could be unknowingly spreading it across the borough - testing those who are asymptomatic could mean finding and isolating those with coronavirus quicker.
Residents who want to take part in the programme will need to commit to taking a test twice a week for at least six weeks and more information on eligibility can be found on the Barnsley Council website.
There are currently a total of 93 patients in Barnsley Hospital with Covid - four of those are on ventilation - and in the first three days of the year there were 50 admissions, bringing the town's total to 1,778 as of January 3.
Julia Burrows, the town's director of public health, said: "We know the safest place for people to be is at home.
"I do not recommend anyone who can stay at home leave it for a test unless they have symptoms, however we recognise that there are people whose roles mean that they have to be out and about.
"By testing these people on a regular basis - twice a week for at least six weeks - we aim to identify positive cases early and help break chains of transmissions within the community for people who interact with the general public on a daily basis.
"It is essential that through increased testing we are also able to support people who are told to isolate as a result of their test, and additional information for mental health, wellbeing and financial support will be offered to those individuals."
There are three local testing sites for people with symptoms across the borough which are open seven days a week - Lower Courthouse car park on County Way, Dorothy Hyman Sports Centre car park in Cudworth and at the Summer Lane car park in Wombwell.