A CAWTHORNE dad has urged residents across the borough to 'not be bystanders' in the fight against fly-tipping after he and a farmer helped clear tonnes of dropped rubble on the apex of a country road.
Andy Moorhouse, 43, of Darton Road, was driving his son to school when he came across more than three tonnes of rubble laying in the middle of Wheatley Hill Lane - but he was determined to make sure that he didn't leave it for someone else to clear. He told the Chronicle: "On Friday I was on my way to drop off my boy in Scissett and we usually take a shortcut behind Cannon Hall Farm because it avoids the traffic but driving there we came across a 100-metre-long stretch of blocks and rubble.
"I think there was about three, four, maybe even five tonnes of rubble but I can't imagine anyone would have deliberately dropped it on a public road, but whether they did or not they left it and we nearly crashed into it.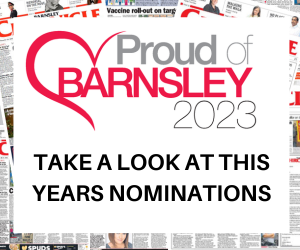 "I try to teach the kids to do the right thing and to be a decent human so once I dropped my son off I started to clear the blocks off of the road - I went to get a shovel because of the clay and I think it would have taken a couple of hours to clean it all up."
Andy, who used to run a homeless charity, believes the 'bystander effect' - where someone is more likely to help with a task if someone is already involved - is very important in this situation.
This became evident after a local farmer, Edward Brook, stopped to help Andy clear the rubble whilst he was on his way back to his farm.
"A farmer from the area came and helped with a JCB and in two big loads he managed to clear all the rubble and he placed it on his own land," Andy added.
"It was a genuinely nice thing to do and I think dumping it on his own land was significant as that's not something everyone would do - the road was certainly not safe as the rubble was dumped on the apex and if it hadn't have been cleared there would have almost definitely been an accident.
"Within 30 seconds of me getting involved he pulled up and then everyone started to ask if we needed help - it shows the bystander effect and I try to tell my kids that they should be the first to help.
"It goes to show that he is a genuinely decent bloke and the kind of dad that everyone would want to have."