NO new school places have been created in Barnsley despite more than 1,200 homes being built in the last two years, a document has revealed.
Obtained through a Freedom of Information request made by the Local Democracy Reporting Service (LDRS), figures show 1,240 new homes have been built in the borough since the council's local plan development blueprint was adopted in January 2019.
The 335-page document allocates land for 28,840 jobs, 21,546 new homes and plans for a 'vibrant and attractive town centre'.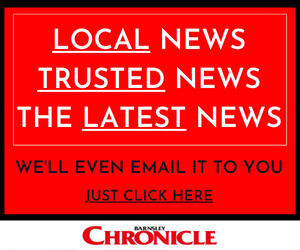 Although the plan says primary school places are an essential facility, and a number of new schools are proposed within it, it does not say how many places will be created.
Coun Margaret Bruff, cabinet spokesperson for children's services, told the LDRS the council reviews the number of school places regularly, and that some schools have expanded to create more places over the last few years.
"We're responsible for making sure that we have enough school places in the borough to meet the educational needs of children who live in our area," she added.
"We regularly review the number of school places we already have, and what we will require in the future. We're working closely with schools across the borough to ensure we can meet future demand, considering any housing developments and over the years some current schools have expanded in order to create more places.
"We are proposing to establish a new primary school in Barugh Green and Higham, and as part of the process, we are carrying out a consultation.
"The local plan also identifies a site for an additional primary school in Wombwell and land to extend Carlton Primary School.
"The Hoyland South masterplan earmarks council-owned land for delivery of an additional primary school. We are therefore well-placed to meet future need for primary school places as and when we have a shortfall in places as a result of anticipated population growth.
"In terms of secondary provision, we have recently increased capacity at Penistone ALC and we have just received a planning application for a temporary free school at land off Broadway to meet identified need for additional secondary school places across the central area of the borough."