A CAFE owner and local firm have joined forces to support schoolchildren in the wake of the free school meals scandal.
The £15 government voucher scheme that proved successful last year has now been reinstated, after the poor state of food parcels sent to children who are at home was revealed last week.
Images circulated provoked outrage from parents, but Jen Jen's Cafe owner Jenna Crossland and electrical firm CK Beckett saw an opportunity for the two to do what they could to help hungry children.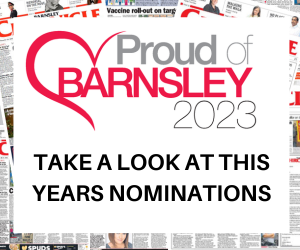 The cafe will provide lunch boxes - containing a sandwich, drink, crisps and a snack - to kids on free school meals, available to collect from Monday and funded by the company.
"Everybody saw the state of the parcels being sent out," said CK Beckett project manager Scott Stewart, 32.
"We go to Jenna's every day for breakfast, and we knew she'd be up for helping out.
"We're covering all the costs and it's proper food and good service.
"It's a difficult time where people seem to be turning on each other, so hopefully we can get a bit of community spirit going."
Jenna has asked that people order 24 hours in advance if they require a lunch box - call 07810 511599.