THE mother of a teenager who died in a deliberate house fire is continuing to fight for justice on the 20th anniversary of the unsolved crime.
Lindsey Scholes was 17 when she died in a blaze on Milgate Street, Royston, on September 8, 2001.
The fire was deliberately started after white spirit was posted through the letterbox and set alight.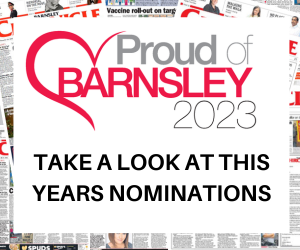 Lindsey's two friends survived but Lindsey did not and no-one has ever been caught.
Her mother, Jackie Meloy, 58, is still appealing for anyone with any information about her daughter's death 20 years on, and believes justice must be served before she's able to properly grieve.
She told the Chronicle: "September 8 marks 20 years since I lost Lindsey and every day since is just as difficult as the last.
"No matter where I am or what I'm doing, I'm always thinking of Lindsey and what happened to her.
"She was the type of girl who got along with everybody, always had a smile on her face and was deeply loved.
"Words can't describe what it's like to lose a child and once she gets justice, I will finally be able to grieve my daughter."
Jackie has resumed her campaign in the hope that fresh details will finally be revealed ahead of the anniversary.
"I've been fighting this campaign for the last 19 years and will not give up until those responsible are found.
"This is why I'm refreshing this campaign for information about the events that happened in 2001 - so that we can get justice before the 20-year mark in September.
"The paranoia and fear I've lived with for this time has been horrendous. I'm constantly looking over my shoulder thinking that anyone could be to blame.
"I've been working with the police for years, yet have become increasingly frustrated with it.
"They've had years - someone out there knows what happened."
Jackie is now pleading with residents to come forward with any relevant information that will help progress Lindsey's case.
"If anyone knows anything, even the smallest detail, please contact the police," she added.
"If you had a weird feeling or suspicion about someone or something back on the night in question 20 years ago, it could make or break this case.
"These small details can fit together like a jigsaw and could make a massive difference to my entire life.
"Someone knows what happened and I'm determined to find those responsible before the anniversary of Lindsey's death.
"Please help me to get justice for my little girl."
Anyone with information should call police on 101 or report it to Crimestoppers anonymously on 0800 555111.