FLOOD-PRONE areas of Barnsley will receive vital cash to better protect it from being swamped by river water in the future - after leaders called on the government to perform a U-turn on a decision which would have seen the town miss out completely.
Sheffield City Region Mayor Dan Jarvis - who is also the MP for Barnsley Central - welcomed the funding which will bolster flood defences in Lundwood and Darton.
Dan said the multi-million pound funding - which totals £80m for South Yorkshire - was a 'good start' but much more is needed to fully protect other flood-hit areas of Barnsley.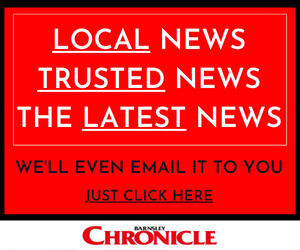 The funding will deliver 27 schemes across the county, but Barnsley's only two improvements will come on the River Dearne in Lundwood, where residents on Lang Avenue have been hit hard on four separate occasions since 2007, and Church Street in Darton.
Dan said: "We all have in mind the hugely damaging floods that battered us in November 2019 and February last year, especially so after last week's rain.
"Local leaders and I are determined to continue working to secure the investment, which will help prevent the repeat of those devastating scenes.
"I'm pleased to confirm that in collaboration with the Environment Agency, we have secured money from the government towards funding some of our identified flood prevention and protection schemes.
"This is a good start but I am determined as our local leaders that we work together to secure the remaining £125m to fully protect homes and businesses in our region.
"I am doing everything I can to ensure that communities in Barnsley that were battered by recent floods are not forgotten by central government and that we get the resources we need both to rebuild our flood defences and invest in flood mitigation measures to reduce the long-term flood risk in places like Lang Avenue.
"Once again it will of course be important that government puts in place the right support that gives the combined authority and our local authorities the tools we need to rebuild our economy.
"Just last week Storm Christoph showed how a lack of action has left our area exposed."
Coun Vicky Felton, along with residents, launched a petition calling for an independent flood expert to come and assess Lang Avenue as she feels not enough is being done to prevent floods.
Some residents on the street have been unable to secure insurance for their homes, after several spent almost a year living elsewhere due to sodden conditions following last February's downpour.
She said: "Residents on Lang Avenue have had enough because since 2007 they have struggled with their homes flooding.
"The amount of people I have spoken to that are living in fear when they look out of their window at the field isn't acceptable.
"People's health and mental health is now suffering and something needs to be done."