A 'MODEL' eight-year-old took time out of his home-schooling to clear his neighbours' driveways.
When Niall Gurney saw the heavy snowfall on his street on Tuesday, his first thought wasn't to get tucked back up in bed - but to grab his snow shovel and help out families who might struggle to get out and about.
The Worsbrough Common Primary pupil, of Upper Sheffield Road, spent around 45 minutes, helped by dad Neil, before carrying on with his school work with a cup of Ovaltine.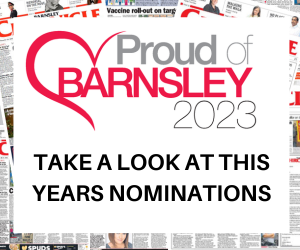 "He'll do anything for anyone, he's a thoughtful kid," said mum Louise, 51.
"The neighbour to the left of us works through the day, and the other side works nights, so he wanted to go out and do something to help.
"His school is very big on wellbeing and being kind to others, so it was nice for him to pay something back."
Niall even cleared a path for the Chronicle's photographer.
Headteacher Rebecca Paddock said: "As a school, it makes us very proud to see the morals we push in school carried out, in a true random act of kindness.
"This was a picture-perfect moment of what we want our pupils to be."