THOUSANDS of pounds are set to be invested in road safety as part of a new pilot to tackle traffic blackspots around the borough.
A consultation on how to spend the £90,000 investment into previously neglected areas of Barnsley's road network is due to take place over the next month as part of the Neighbourhood Road Safety Initiative pilot scheme.
Currently, areas flagged up as dangerous due to frequency or nature of collisions are dealt with on a 'worst first' basis, based on data from South Yorkshire Police, according to a report to be put before Barnsley Council's ruling cabinet on Wednesday.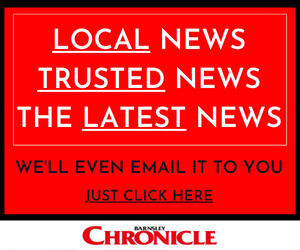 Responses to a survey issued to councillors following a review in May 2018 showed a number were 'concerned' at the reliance on accident data with regards establishing traffic regulation orders (TROs) - which allow police and enforcement officers to enforce restrictions on parking, speed limits and road usage.
Councillors said the existing system limited effectiveness on local priorities, which in turn affected public perceptions of how useful TROs were.
Because of the lengthy process of putting them in a place, only around a dozen TROs can be implemented across one year.
And because of pressure on highways budgets, coupled with the reliance on collision data, many communities missed out - including those in the Old Town ward who were concerned over inconsiderate parking around Barnsley Hospital, only to have their calls for action dismissed.
For a site to be added to the authority's list of priorities, it would have had to have at least six collisions in the last three years.
The new one-off investment will go towards smaller-scale interventions not otherwise covered as part of the council's core service.
As part of the consultation, which runs until March 12, councillors will be able to put three schemes forward as their ward priorities.
These will form a longlist ahead of detailed analysis, leading to selected schemes being completed from April.