A SHOWDOWN which saw a major housing developer take Barnsley Council to a public inquiry in a dispute over a potential 250-home development has gone in the local authority's favour.
Bellway Homes' planning application to build off Lee Lane in Royston - which they said was not dealt with in a timely manner by the council's planning board - related to the site dubbed MU5 which did not have a masterplan framework in place at the time of submission.
Masterplans, which are attached on all of the council's largest sites in its local plan development blueprint, allow local authority bosses to control their future look, something which builders must abide by.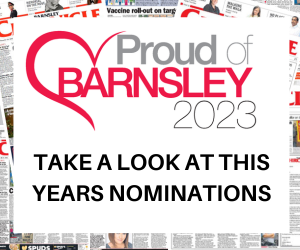 Planning bosses estimated that more than £1.9m would have been required to be paid by Bellway through Section 106 cash - money set aside for loss of amenity - but claimed the application did not address the need to improve road safety near a national speed limit zone, schools places, formal open space or sustainable transport.
Bellway issued an appeal against the council as a result and an inquiry date was subsequently set for March 24, 2020 - a day after Prime Minister Boris Johnson's address to the nation which saw him impose the country's first national lockdown.
However, planning inspectors have now ruled in the council's favour, meaning the housing firm will have to re-submit a planning application for the Lee Lane site.
A report obtained by the Chronicle said: "The appeal is against the failure of the council to give notice on the decision within the prescribed period.
"Amended and additional plans were submitted shortly prior to a case management conference and interested parties were given the opportunity to comment on them.
"The council's refusal notice relates to the lack of an approved masterplan framework and implications for contributions to infrastructure requirements, the adequacy of proposed off-site highway mitigation, the access to the site and internal road layout, mix of uses, design and layout, density, living conditions of future occupants, and potential effects on great crested newts.
"The proposed development came forward in advance of an approved masterplan and we have found that this has significant potential to prejudice delivery and comprehensive development of the wider site allocation.
"We have found that improvements to nearby road junctions will be necessary in the future, and give significant weight to the benefits for the wider area which would arise from investment into the off-site infrastructure.
"However, it has not been fully established that the proposed off-site works would be acceptable in terms of highway safety.
"Moreover, there is an identified risk that contributions to the new primary school, required on MU5, may fall short without the benefit of an approved masterplan in place."
A council submission to the inspector on Bellway's bid admitted planning permission for 'piecemeal development' - ahead of masterplans being in place - could impact residents in the long-term.
Council leader Sir Steve Houghton said that while masterplans will inevitably result in some factions of the community campaigning against them - as seen with the fiercely-fought MU1 site near Darton - having individual frameworks in place, tailored to each site, was 'essential'.
"If we don't adopt masterplans, it potentially puts us in very dangerous territory as a council as we could be challenged by developers if framework isn't in place," he told the Chronicle.
"It's important we get the right sort of development for the local plan's allocated sites. With the framework, developers have to adhere to it as it controls what is ultimately allowed - without that in place they can effectively seek permission for what they want and if we do reject it, more often than not they will challenge it with the planning inspector."