BARNSLEY schools' manic drop-off and pick-up times could result in streets being closed in a bid to stop parents' inconsiderate parking, it has been revealed.
Barnsley Council will recruit a new 'school streets officer' to manage a project encouraging youngsters to walk or cycle to school as part of the scheme.
The role will be funded by the Department for Environment, Food and Rural Affairs (DEFRA) with support from the Sheffield City Region.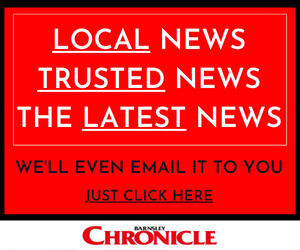 The project aims to reduce transport emissions, and will see streets in front of schools closed to traffic in a bid to encourage parents to ditch cars in a bid to boost safety.
The job advertisement said: "Streets around schools are often dominated by idling cars, speeding traffic and poor parking during school run time, resulting in air pollution and an environment that is generally unpleasant for walking and cycling.
"The programme will see the street in front of a school closed to traffic, enabling activities and learning to be undertaken in the reclaimed space.
"On the day of the street closure, parents will be encouraged to walk, cycle or scoot to school with their children, rather than driving."
A matter which has affected many locations across the borough, walk-to-school initiatives, regular newsletters, police patrols and even petitions - issued by concerned residents in Darton and Royston - have so far failed to deter parents from clogging up streets.
Although the majority of pupils are learning from home due to the national lockdown, with only key workers' kids still attending schools as normal, it's seen as the perfect time to recruit the officer to get a headstart on the issue.
The South Yorkshire Safer Roads Partnership (SYSRP) made a plea to parents and carers to choose a safe place to park away from the school gates due to a spate of pre-pandemic rates.
Joanne Wehrle, SYSRP manager, said: "We appreciate that people can be in a rush in a morning and that getting children to school on time can be hard work.
"But it is extremely important that you don't park in restricted areas including the keep clear zig-zags or double yellow lines.
"Parked cars outside schools can be a hazard and stopping on the yellow zig-zag lines puts children at risk.
"If walking or catching the bus isn't an option for you, please park in a legal and safe place and give yourself extra time in a morning.
"Because of their size, children can't see if the road is clear from behind parked cars and drivers in turn are unable to see children as they are hidden from sight.
"Please make sure that your children know that roads are dangerous and don't let very young children out on their own."
***
By Luke Watson
A CAMPAIGN has also been launched to lower the speed limit around schools in an area of the Barnsley borough.
John Healey, MP for Wentworth and Dearne, is spearheading the campaign - which follows similar calls in Ardsley and Millhouse Green, where schoolchildren can be forced to negotiate busy 40mph roads at school start and finish times.
The MP wants speed limits lowered to 20mph across the board outside schools in Thurnscoe, Bolton, Goldthorpe and surrounding areas.
"I know most children aren't going to school at the moment but it would be great if we could make their schools 20mph zones by the time they go back to class," he said.
"Too often we hear about children being knocked down or parents talking about 'an accident waiting to happen'.
"We want to encourage children to walk to school and for parents to feel it's safe."
Dearne South Coun Charlotte Johnson, who has school age children, added: "We want parents and residents to support our 20mph campaign by signing our petition, but we also want them to let us know if there are other safety measures they'd like to see brought in."
Kay Godfrey, principal at Gooseacre Primary Academy in Thurnscoe, welcomed the campaign.
"Merrill Road is extremely busy and a main bus route through the village," she said.
"The road often becomes congested especially at the start and end of the school day.
"Through our curriculum we do lots of work with our children about road safety but our school community has recently had children involved in road traffic accidents in the village - thankfully they are now well."
To sign the petition, visit www.johnhealeymp.co.uk.