BIG-HEARTED golfers are showing they're well above par when it comes to looking after their local community in times of adversity.
More than 20 elderly people will be getting hearty hot meals free of charge - thanks to a fundraising effort at Wortley Golf Club, off Hermit Hill Lane.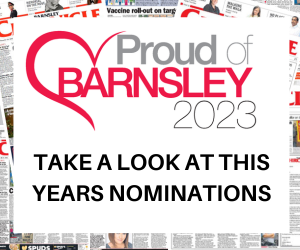 Members have donated more than £1,100 - and counting - so that a meal a week can be taken round to at least 25 pensioners in villages surrounding the club.
Volunteers and workers from Age UK in Penistone will deliver the meals to people in places such as Thurgoland, Oxspring, Wortley and Hoylandswaine.
And thanks to the generous response to a plea from club steward Paul Hutton, the service could go on longer than the eight weeks originally envisaged.
The scheme sprang from talks Paul had with Age UK's social inclusion worker, Sharon Heggarty, about providing meals for the needy.
"We were talking about likely costs as I run the club's kitchen," said Paul. "But later I thought about it and decided I would just do the whole thing for nothing."
Word got round among members and donations started to roll in, with one golfer alone giving £500.
"It has been a fantastic response," said Paul.
With his chef Dannielle Mellor giving her time for free, Paul has started off with meals of steak and ale pie and peas, followed by a pudding of chocolate brownies - made in heart shapes to mark this weekend's Valentine's Day.
"The meals will be cooked here then packed and sent out ready for the microwave," said Paul. "We will carry on as long as people donate, so it could be more than ten weeks.
"You have to support the community in times like these."
The age range of those receiving the meals is 87 to 102 - most of which have been left with little choice but to shield indoors due to the ongoing pandemic and their susceptibility to contracting coronavirus.
Sharon added: "We are delighted to be working with Wortley Golf Club to support older residents during what continues to be a very challenging time due to the ongoing Covid restrictions.
"The club and its members have been very generous in donating funds to enable a weekly lunch to be provided to a number of older residents for several weeks.
"Our dedicated volunteers have helped to deliver the meals on what has started out as a very cold and snowy week and we couldn't have managed without them."