A MOTHER who is convinced her teenage daughter deliberately took her own life following years of battling mental health issues says she was 'shocked' by the coroner's conclusion that the death was not suicide.
Eleanor Lomax, 19, was found hanged in her bedroom by her mother Elaine at their family home at Belmont Terrace, Thurgoland, on February 17 last year.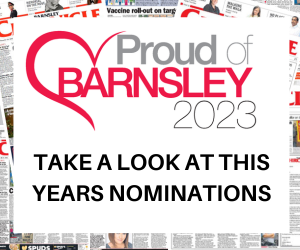 The former Penistone Grammar School pupil, one of four siblings, was under treatment for anxiety, depression and mood instability, and had recently spent time in a hospital mental health unit.
Ellie had also undergone a programme to address issues concerning the use of alcohol, and had made previous attempts to take her own life, including an overdose in November 2019. Having left a note confirming her action was planned, she was found by her mother and taken to hospital, starting a process which led to her admission to a mental health unit at the Priory Hospital at Altrincham.
But at last Wednesday's inquest at Sheffield Medico-Legal Centre, assistant coroner Tanyka Rawden, after hearing evidence from three mental health professionals, said she believed Ellie's fatal actions almost a year ago were 'an expression of distress' and recorded death by misadventure.
Elaine, who along with her husband Chris has been nominated for a Proud of Barnsley award for their fundraising work to help improve mental health services across the borough since their daughter's death, is concerned that the coroner's verdict means Ellie's death won't be counted among suicide figures.
They have expressed their disagreement with the conclusion in a letter to the coroner's office.
"We were shocked and bamboozled," said Elaine.
"It was never said beforehand that misadventure, rather than suicide, was a possible ruling, and we weren't exactly sure what it meant until we had the chance to look it up afterwards.
"To us, there is the implication that it was an accident, but Ellie had issues and problems. She wasn't sleeping and was utterly exhausted, and couldn't see how anything was different after coming out of hospital.
"She had taken overdoses before, and while she had left a note in only two of the cases, her intention to end her life was clear. This time, she knew she could get help, we were downstairs, but she made sure she wasn't found.
"In our view, there is no doubt she intended to take her own life. That any doubt has been raised is bizarre.
"There is a concern that Ellie's death may not be included in suicide statistics, and that there are other similar cases, and if the figures mean suicides are undercounted, that may have an effect on the funding for mental health services.
"We are heartbroken that she chose to take her life. She lit up our lives and many others."