TRIBUTES have been paid to a 'formidable' lady who died aged 100.
Agnes Byrne, a committed member of St John's Church in Cudworth, made many friends who all planned to organise a party to help her celebrate her birthday once coronavirus restrictions were lifted.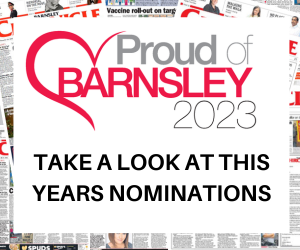 "I knew Agnes for many years," said Cudworth councillor, Charlie Wraith. "She knew everyone and I would always see her at church or at my councillor surgeries.
"Agnes always told it like it was and that was an endearing trait about her because you could always rely on her to tell the truth.
"She was very independent and lived on her own until recently."
Agnes was also a member of the Women's Guild at St John's Church and attended services there almost every day before the pandemic struck.
She was also Barnsley's oldest poppy seller before her retirement almost three years ago.
"She was very well respected in Cudworth," added Coun Wraith. "She will be missed by a great many people."