HAIRDRESSERS and barbers have been warned they face fines of up to £10,000 if they are still operating - after reports were made that some in the town have remained open.
Barnsley Council's enforcement team have been working with South Yorkshire Police and reiterated that anyone found breaking the guidance will receive a £1,000 fixed penalty notice as well as a prohibition order.
The penalty will 'increase significantly' if they continue to trade and could be as much as £10,000.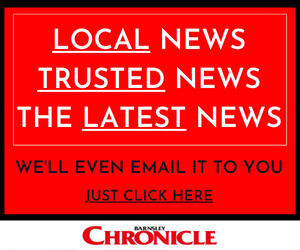 The warning comes after a number of reports were received that some hairdressers and barbers were breaking the guidance, leading South Yorkshire Police to start spot checks.
Julia Burrows, Barnsley's director of public health, said: "Those who flout the rules while we are going through this pandemic may not only be harming themselves and their families but the wider Barnsley community."