BARNSLEY Council bosses have hit back at claims 1,200 of its worst-off tenants are frightened to heat their homes due to high bills after opposition councillors urged the local authority to slash 'appalling' charges to help those in need.
A row which initially broke out at the full council meeting earlier this month has rumbled on this week.( Coun Peter Fielding, who represents Dodworth, for the Liberal Democrats, has been working with Berneslai Homes to undertake a review into charges paid by residents in a community heating scheme in his ward.
He asked for an assurance that rates would be lowered if the review advised.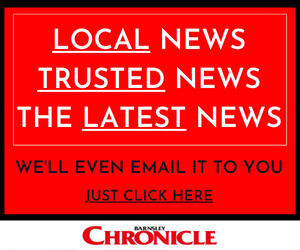 Coun Fielding said: "The high charges applied by the council to the 1,200 properties on district heating schemes mean that some of our most vulnerable tenants are frightened to keep themselves warm.
"We are in a severe cold spell in a pandemic when most tenants have to spend long periods of time at home they should not have to worry about the high costs of keeping warm.
"These tenants cannot switch energy suppliers like most of us can, so Barnsley Council need to find a way of reducing the amount they charge these tenants for heating.
"I was shocked to hear the reaction of the ruling Labour group when I raised this matter which ought to be easy for them to support but they seem to be more interested in finding reasons not to reduce charges than asking a fair price so their tenants can afford to keep warm."
A fuel poverty crisis gripping Barnsley's most vulnerable residents for more than a decade has been cited as a key reason why the town's winter death rate predominantly affecting the 65 to 84 age bracket is significantly higher than the national average.
The borough's overall winter death rate is more than double the 14.2 per cent national average, with about 230 extra deaths attributed to cold weather during November 2018 to March 2019, according to the Office for National Statistics (ONS).
However, the council hit back at claims its most vulnerable tenants were being overcharged.
"Over the past three years, Berneslai Homes has invested almost £14m installing 4,600 new high-efficiency gas boilers, and more than 4,000 homes have been improved," cabinet spokesman Coun Tim Cheetham said.
"There are a number of district heating schemes in Barnsley where a communal boiler or heat pump provides heat to multiple flats or homes.
"In these cases, tenants don't have their own boiler, and they pay for 'heat' rather than paying directly for the fuel.
"Both Barnsley Council and Berneslai Homes are committed to ensuring all charges for services are fair. We are reviewing the heating charges for customers on our district heating scheme, and I do not want to pre-judge the outcome.
"It is vital that we are all able to stay warm during the winter, and specialist advisors from our warm homes team will assist anyone in need of advice about their energy bills. For this service, please call 01226 773366."( Berneslai Homes' director of property services, Arturo Gulla, added: "It's important that our tenants live comfortably and are safe and warm at home - therefore anyone who has a concern about their heating should contact us directly.
"Where tenants have contacted us about their heating, we have visited them to investigate what we can do to help improve their system's performance and reduce costs. This includes checking that their heating is set up correctly and their controls and thermostats are working effectively.
"As part of our visit, we will also assess how well homes are insulated, and we will make improvements wherever we can. Following a survey using thermal cameras, work is currently underway to improve the insulation of some properties on our district heating scheme."