IRRESPONSIBLE dog owners face tougher controls after new measures were put through by Barnsley Council's ruling cabinet.
The public space protection order (PSPO) was approved by senior councillors last Wednesday and is expected to be in place within the next six weeks.
Such orders are designed to clamp down on specific antisocial behaviour, such as allowing local authorities to require dogs be kept on leads in certain areas.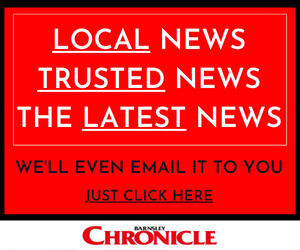 The measures - which will see £100 fixed penalty notices issued that could rise to £1,000 court fines - have been implemented following feedback from a month-long public consultation in September which yielded 1,000 responses.
They require people to put dogs on leads when requested to do so by an authorised officer, not to take them into children's play areas, keep them on a lead in cemeteries and immediately remove fouling from any public space.
Additional restrictions will be considered in due course.
Coun Jenny Platts, cabinet spokesperson for adults and communities, said: "We have reviewed the feedback from the consultation and used it to form the revised borough-wide PSPO.
"Sadly, in recent weeks, we have seen a spate of dog attacks across Barnsley, and we send our heartfelt condolences to the families affected.
"We want parks and green spaces in our borough to be a safe place for pet owners to walk their dogs.
"We understand that some dogs will need to be off their lead to exercise properly, but they should remain under control at all times.
"We believe the PSPO sets out reasonable boundaries, which any responsible dog owner would have no issues in following."
South Yorkshire Police's Inspector Rebecca Richardson added: "We welcome the PSPO, which will serve as a baseline of behaviours and responsibilities for dog owners in Barnsley.
"The PSPO will supplement our current work under the Dangerous Dogs Act and help us keep our communities safe.
"If you have been involved in an incident with a dangerous dog, please contact us via 101 or online via our website."