A SIX-YEAR-OLD with an inquisitive mind is wowing people with his aerial drone footage of local landmarks.
Olly Ormrod is hoping to launch a career following in the footsteps of his favourite YouTube stars after the videos - which he shoots and edits himself, as well as piloting the drone - found a growing online audience.
The Brampton youngster is still learning, but dad Mick said he's almost immediately took to it and is setting his sights high after videos featuring landmarks such as Hoober Stand and Wombwell Woods.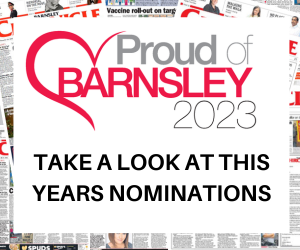 "We'd be playing football on the field and there was a bloke who'd started going out and flying one," said Mick, 40, of Swangate.
"Olly started pestering for one for Christmas and it's gone from there.
"He's taken to flying really well - you don't feel like he's going to smash it into the nearest wall, although we've had some close shaves.
"There's a lot you can do with it, which he'll learn as he gets older - it's a different world from when I was growing up.
"I'm a draughtsman (someone who produces detailed technical drawings for construction or machinery), and he likes to get involved.
"He's got that interest in IT and it's a more creative way to put that to use rather than letting him just sit on the iPad.
"We've had nothing but good feedback and plenty of suggestions for places to go next."