A SOCIALLY-distanced protest was held outside Barnsley Town Hall on Wednesday following the government's budget announcement.
Three residents took to the town centre to help make their views known on the budget, which George Arthur, secretary of Barnsley Trades Union Council, says doesn't provide the borough the support it needs.
He told the Chronicle: "Our message is quite simple - tax the wealthy.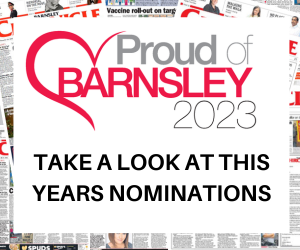 "Tax those companies that have made huge amounts of money during the pandemic - I can't understand why they're not taxed as much as the stores in the town centre.
"We are concerned that so many areas like Barnsley have suffered enormously through Covid and the budget is not providing the necessary support.
"We were conscious of the safety aspect with the coronavirus which is why there was just three of us - there was a small number of us but we are all determined."