A FORMER Barnsley Hospital doctor who was wrongly struck off the medical register having been found guilty of forcing himself on several female colleagues during a lengthy stint working in the town has won his appeal.
Muhammad Khan, an orthopaedic surgeon, claimed he was the victim of a 'conspiracy' having been sacked over the incidents which three complainants alleged took place between 2006 and 2013.
He was reported to the General Medical Council following a police investigation and subsequently appeared before the Medical Practitioners Tribunal Service (MPTS).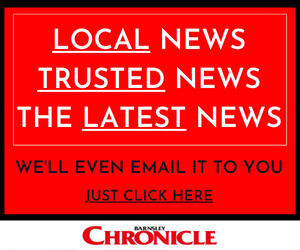 The tribunal concluded in July last year and found him guilty - however the 56-year-old continued to deny the claims and asked a High Court judge to consider the case.
Mr Justice Julian Knowles - who oversaw the proceedings which concluded this week - upheld the appeal and said the allegations against Dr Khan 'had never taken place'.
According to High Court documents, last year's tribunal had portrayed a series of 'failings' which discredited the outcome.
According to the judge, previous hearings - held in Manchester by the MPTS - adopted a 'fundamentally erroneous methodology' when approaching evidence.
In his concluding notes, Judge Knowles said: "In summary, his case was that apart from that one episode of innocent physical contact, which had not been sexually motivated and which one woman had exaggerated and embellished, the allegations against him were completely untrue and had never taken place."
His removal from the medical register officially dubbed a 'sanction of erasure' will now be quashed as a result of Dr Khan's successful appeal.
He qualified in South Africa in 1984 and became a specialist orthopaedic surgeon in 1992, working full-time at Barnsley Hospital three years later, rising to the position of clinical director in his field.
"He has subsequently taken successful employment tribunal proceedings, after alleging unfair and wrongful dismissal," Judge Knowles added.
"Trust officials had concluded that his reinstatement would not be practicable."