ALMOST 70,000 people in Barnsley have now received their first dose of the coronavirus vaccine - and health bosses hope to see the number jump even higher this month.
Julia Burrows, director of public health for Barnsley, is hopeful that by the end of March the majority of those in group six - those who are aged between 16 and 65 and in an at-risk group - will have been vaccinated.
She said: "For the next couple of weeks in March, we'll see that number jump even higher.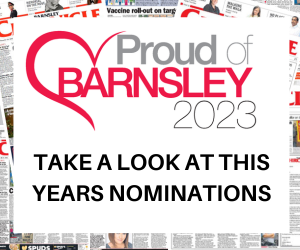 "The Barnsley GP vaccination service will continue to work through everyone in priority group six, which includes those with certain health conditions.
"I know we've got lots of people in this group who are keen to get their vaccine.
"There are around 30,000 people across the borough in this group, so you can see why it is taking a few weeks to get to everybody.
"We know that as soon as vaccine comes into Barnsley new clinics are being put on all the time.
"Towards the end of March, the GP vaccination service will have worked through the majority of people in group six.
"They will then start to invite people aged 60 to 69 who haven't booked themselves into one of the larger vaccination centres on offer."
Throughout March some residents will be asked to attend a centre for their second dose of the vaccine - something that is 'extremely important' for longer protection from the virus.
There are three vaccination centres in Barnsley - Apollo Court in Dodworth, Goldthorpe Medical Centre and Priory Campus in Lundwood - though residents may be asked to travel to larger sites such as the vaccination centre at Sheffield Arena.
Dr Nick Balac, chair of Barnsley Clinical Commisioning Group, added: "This invitation to sites like Sheffield Arena is to ensure as many people can get vaccinated as quickly as possible.
"However, we know travelling to one of these sites is not for everyone, so for those who would prefer to visit a Barnsley site, you can wait for your GP to invite you.
"Please be aware this may take a while as there are a lot of people in this next group for vaccinations.
"Even though we've seen an overwhelming response to the vaccine so far, I understand that some people may be worried about having a vaccine.
"I've been at the vaccination sites myself and I want to reassure you that everyone gets looked after really well.
"If you're feeling nervous or anxious the team understand and will make you feel as comfortable as possible."