DAN Jarvis' aides said speculation about the Barnsley Central MP's future will not detract from his 'round the clock' work for his two roles in the borough and South Yorkshire.
Last week, Dan celebrated ten years since he was first elected as the MP for Barnsley Central in a by-election.
He was elected as the Sheffield City Region Mayor in May 2018 and has since served that role unpaid.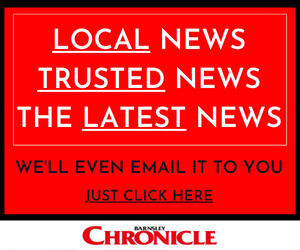 In his election manifesto he promised he would not take any salary, instead using it to help charities and good causes.
He became the first South Yorkshire Mayor whilst remaining as an MP in Barnsley, and he says he did so because the region 'was not working as it should'.
In an interview with Big Issue North, Dan was quoted as saying that his access to ministers as a Labour MP meant that he saw 'limitations of devolution under the existing model'.
He added: "I spend too long tinkering as a Mayor when I could be transforming.
"The reality is it's only as an MP that you have access to Treasury to deliver transformation.
"I have to make a choice, because it isn't sustainable to keep doing both these roles for the long term. I have to make my mind up soon and I will."
However Dan's office said that they will not comment on speculation about his future, and he will continue with both roles to do the best for both Barnsley and South Yorkshire - which is what 'local residents expect'.
A spokesperson from the MP's office told the Chronicle: "Dan was elected as Mayor in 2018 and re-elected to serve as the MP for Barnsley Central in December 2019 on a clear platform of serving in both roles.
"Under his leadership, South Yorkshire has secured hundreds of millions in vital investment, thousands of jobs have been protected and created, and progress is being made towards achieving net zero carbon emissions by 2040.
"Dan is working round the clock on Barnsley and South Yorkshire's recovery from the pandemic.
"That's what local residents expect and we won't be commenting on speculation about the future."