THE former head of Barnsley's Probation Service has been named the new lead of a multi-million pound policing unit which aims to stamp out violent crime.
Graham Jones spent 14 years leading the borough's team of probation officers - whose role is to work with convicts upon release from prison - and has been appointed to the violence reduction unit (VRU) by South Yorkshire Police and Crime Commissioner Dr Alan Billings.
The unit, which formed in 2019, originally secured £1.6m of Home Office funding with an emphasis placed on stopping gang-related activity in areas such as the Dearne Valley.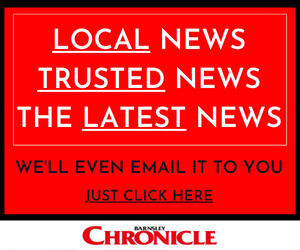 The cash was matched last year in order for it to continue operation as a result of its success, which has notably seen the seizure of thousands of counterfeit tobacco across the borough and the breaking up of several six-figure cannabis factories in the town centre, Wombwell, Royston, Kingstone and Worsbrough Common.
Graham said: "I am delighted to take on the role of head of the VRU.
"Finding common purpose with partners is crucial to the achievement of shared ambitions and I look forward to building the collaborative relationships that will help reduce violence."
In his role with the Probation Service, Graham was already a member of the VRU's board.
Dr Billings added: "The unit is a wide partnership of many organisations and Graham comes from one of them.
"He comes with a wealth of experience which he will draw upon as he takes the VRU forward to keep people away from violence and to turn lives around.
"He will be building on very strong foundations in a unit that is seen nationally as one of the most effective in the country."