HEALTH bosses say they are doing everything they can to lower 'stubborn' infection rates of coronavirus after Barnsley shot to the top of the Covid charts.
The borough's overall rate of positive cases per 100,000 residents is 156.4 as of March 3 - the highest rate of coronavirus infection in the whole of the UK.
It had previously been the third highest but after the latest government figures were released it was revealed that no area in the UK had a worse infection rate - Barnsley also has the third-highest death rate.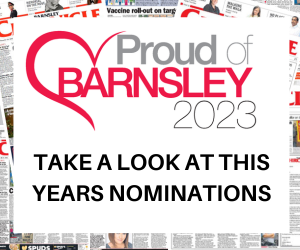 But Julia Burrows, director of public health in Barnsley, says there are a range of factors that contribute towards the new figures.
She said: "The persistent stubborn rates in Barnsley are frustrating for everyone, and I can assure you that we are doing everything we can, both as a council and in our work with health partners, to drive this number down.
"We use every opportunity offered to us, such as community testing, providing financial support to people who need to isolate via our local discretionary grant and Covid-19 local support service, the use of Covid marshals, and support and advice to businesses including supermarkets, on operating safely.
"We also use a range of channels to get advice and guidance messages out to Barnsley residents.
"We will strengthen this with community engagement via our services who work out and about across the borough, and who can have conversations with residents about these issues and the best ways to reduce and prevent transmission."
Ms Burrows is urging residents to remain vigilant and to continue doing the basics, and stresses that despite the high figures in the town there is no single area of concern.
"We closely monitor cases in Barnsley and have a robust outbreak management plan," she added.
"We have not seen any single area of concern in Barnsley, the cases are made up of small pockets across the borough. Our cases rates are often a reflection of our population high-density households, a large number of people who have to leave their homes to work in factories and warehouses, an older population, and people living with long term health conditions.
"Reducing our rates depends on the efforts of every single person in the borough.
"Sticking to the basics and getting tested and getting vaccinated when we are eligible to do so is key to sustaining progress and enable the continued lifting of restrictions something we are all keen to see happen."
However, there are fewer people in Barnsley Hospital with coronavirus than in previous months.
As of March 2 there were 62 residents in Barnsley Hospital with Covid - the lowest number since October 18 last year.
There are also only six people on medical ventilation beds at the hospital, something Ms Burrows believes is good news for the town.
She said: "The really good news this week is that we are seeing far fewer deaths and hospital pressures than we have done for months.
"There are significantly fewer people in hospital with Covid than we've seen for a while which suggests both the vaccine and the extended lockdown have really started to have an impact."