BARNSLEY residents who have been forced to self-isolate at home having had contact with someone with coronavirus have been collectively paid more than £600,000 through a grants scheme, it has been revealed.
As an add-on to NHS Test and Trace's wider scheme to support those contacted through the service, Barnsley Council's discretionary payments have helped 1,209 people.
From March 1, grant eligibility changed so that more people in Barnsley are now allowed a one-off payment of £500 while they isolate.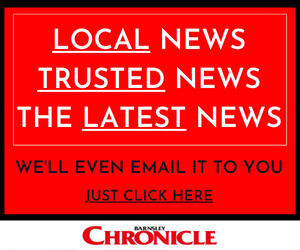 Under the new criteria, the limits for how much a person can earn - as well as any savings they have - increased and each claim will be made based on information for each individual and their circumstances rather than households.
Coun Alan Gardiner, cabinet spokesperson for core services, said: "It is still important that we can do all that we can to support people whose income would be seriously affected by isolation.
"By offering this grant, we can provide peace of mind to these people while they do the right thing by protecting their communities.
"Now that the eligibility has changed for the discretionary scheme, more people will be able to apply for the grant and receive financial support successfully.
"We also have a range of additional support available for our residents who have been financially impacted by the pandemic."
To qualify, residents must have been asked by the NHS to self-isolate, be employed or self-employed and be unable to work from home, as well as having an annual income of less than £26,000 and savings not exceeding £5,000.
The pandemic has 'wiped out ten years of progress' in industrial towns according to a Coalfields Regeneration Trust report, with record numbers - more than one in ten Barnsley residents - now relying on Universal Credit.
Sir Steve Houghton, leader of the council, added: "It is vital that we, as a local authority, do all we can to protect and support our local businesses and workers across Barnsley.
"We will continue to offer support and advice, including financial aid when necessary to be sure that as many as possible can survive throughout the pandemic.
"We are proud of our local businesses and workers and have done all that we can to provide them with the best financial support available during these circumstances.
"This crisis has highlighted the integral role businesses play in our communities and the livelihoods of the people living here.
"I appreciate it has been challenging, but we need to pull together and double our efforts to get us through this.
"I don't underestimate the impact this will have on everyone, including our organisation. We're continuing to follow our action plan, doing all we can to support our residents."
* Residents eligible for the scheme can apply on the council website or by calling 787787 and pressing option three. Lines are open between 9am to 4pm Monday to Friday.