A FIXED penalty notice has been served to a flower seller who was found to be trading from an address in Carlton.
Oliver Dilley runs Olly's Buds and Blooms and was served with the £1,000 fine and a prohibition notice by Barnsley Council following concerns from the public that the 'non-essential' business was continuing to operate throughout lockdown.
A spokesperson for the council said: "The regulations clearly list the types of retail businesses that can remain open to customers.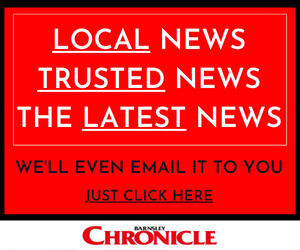 "Businesses not included in this permitted list, that offer goods for sale, can only carry on that activity from a distance - for example via online, postal or telephone orders.
"Customers must pre-order these goods.
"Olly's Buds and Blooms was witnessed by a regulatory services officer to be selling goods from an address in Carlton, Barnsley on March 13, 2021 by means other than by pre-ordering.
"The fixed penalty notice requires him to pay £1,000 within 28 days.
"The prohibition notice prohibits Mr Dilley from selling goods by means other than by pre-order."