WILDLIFE will be eradicated as a knock-on effect of a 'damaging' two-year scheme which will see underground power cables being buried under green belt land, campaigners have warned.
As part of a package with Ofgem, the National Grid received a share in a pot of £500m to mitigate visual impact of infrastructure at protected landscapes.
The project - dubbed the first of its kind in the world - will see eight pylons along a one-and-a-quarter mile stretch taken down in favour of channelling power underground.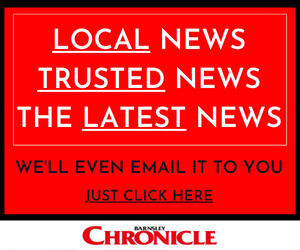 Clearance work started this week, which has seen vegetation removed to allow the project's pace to lift, despite campaigners calling for a re-think due to concerns over the area's rich wildlife.
Yorkshire Wildlife Trust blasted the plan and supported claims that local wildlife would be 'significantly harmed' by the work - including the loss of willow tits, an endangered bird.
A spokesman said: "We'd love to see pylons removed in a well-managed scheme, but this isn't it.
"It will result in permanent loss of part of Wogden Foot, a local wildlife site.
"Dunford Bridge is located on the periphery of the Peak District National Park and is considered to be an area of outstanding natural beauty.
"This work will undo a success story which has given Barnsley recognition across the country for its willow tit population, one of most endangered bird species in the country."
A diversion on the popular Trans Pennine Trail is set to come into effect, with the existing route set to be closed in the autumn, while the underground cables will be installed and energised by next summer with the overhead lines removed afterward.
Two bridges will also be erected over the River Don - one temporary and one permanent.
The National Grid has had to contact the family of Greg Hobson, who has a memorial at Dunford Bridge, in order to relocate it.
A spokesman said: "We have been removing the invasive rhododendron to limit its spread. All the material has been chipped and left at location, as agreed with Barnsley Council and Yorkshire Water.
"The work is also being done alongside an ecologist to monitor for nesting birds - if any are found, they will be left undisturbed.
"A series of small trial holes will be needed in Wogden Foot to help locate a water culvert which runs through the area. Holes around a metre deep will be dug and backfilled on the same day.
"We selected this scheme as one of only four of its kind, following assessment of more than 100 alternatives.
"Removal of the pylons and power lines will mean people can enjoy this truly natural beauty for the first time in generations.
"There are clear plans to minimise short-term disturbance and invest in both habitat restoration and full reinstatement of the trail.
"We're confident the ecological integrity of the valley and its nature reserve can be sustained following the operation."