A WARD councillor has questioned the 'levelling up' agenda after compiling evidence of spending on community assets that he says shows a disparity between deprived areas and those better off.
Stairfoot Coun Wayne Johnson claims his ward is one that's in danger of being left behind, as spending on resources such as libraries and youth club has been disproportionately cut across the borough over the last decade.
Through a series of Freedom of Information requests to the local authroity, the councillor has outlined net spending on these assets, compared to each of Barnsley's 21 wards' ranking in the index of multiple deprivation (IMD) - the government's ranking of relative poverty.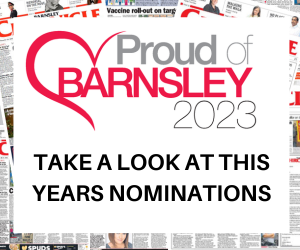 His Stairfoot ward is the sixth-most deprived in the borough, 6,829th nationally - but in the current year's core services budget has had a net £23,265 spent on a single family centre.
This is despite, Wayne says, the ward having been stripped of various community assets over the last decade - including the former volunteer-run Oaks Millennium Technology Initiative (OMTI) centre on Farm Road, which closed its doors in 2014 and is now 'only fit for knocking down'.
"Stairfoot is one of only a few wards within the borough to have lost entire representation from the council in terms of various community premises," he said.
"For example, nearly £80,000 is spent on community resource buildings, none in Stairfoot ward.
"Almost £500,000 is spent locally on libraries, which in some cases also provide opportunities for adult education and training, again none of which is available in Stairfoot ward.
"Over £80,000 is spent on youth clubs throughout the borough, again with no provision within the Stairfoot ward.
"In fact the only impact to residents of the whole of the ward, out of a resources budget of over £2m, is £25,000 to support a small family centre outreach unit in Stairfoot - just over one per cent."
Coun Johnson said the government's 'levelling up' agenda to address the north-south divide needs the same to happen on a local level first.
Barnsley has been one of the hardest-hit areas nationally by austerity, but Coun Johnson's months-long research has revealed some of the least-deprived areas have had the most spent on their community assets while others have fallen behind.
Hoyland Milton, the seventh-least deprived ward, has seen £25,740 allocated to resource centres and £136,134 spent on its Hoyland Centre - which provides a range of facilities including a library and health services.
Dearne South and North - the fifth-most and second-most deprived wards - have seen a combined expenditure of more than £430,000 - close to 20 times that in Stairfoot.
Kingstone, the fourth-most deprived area, has had £8,553 spent on one family centre.
Coun Johnson refers to recent announcements of capital investment listed in Barnsley Council's medium-term budget - in which 'pipeline' projects such as new sports centres in Hoyland, Dearneside and Royston are allocated millions.
"Nothing on that 'wish list' would impact what I'm talking about," he said.
"There are three sports centres, a huge investment in Elsecar - I've no issues with any of that.
"We're not looking for a multi-million pound sports club - we haven't even got a shed - but we just want basic provision.
"If we are going to start the levelling up that may get us back onto terra firma, we need to start with the people who have lost the most.
"We want to make sure we're not the ones carrying the burden of austerity."